Assistant Director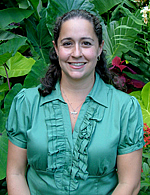 Susan Spinella Sacks, MS
202 West Hall, Ambler
267-468-8312
susan.sacks@temple.edu
Susan is the Assistant Director of the Center for Sustainable Communities at Temple University.
Susan moved from southern Virginia to PA to attend Temple University's Ambler campus in 1997 to pursue a degree in English. Shortly after graduating in 2001, Susan became an AmeriCorps*VISTA volunteer in Oak Ridge, Tennessee. There, she worked with Aid to Distressed Families of Appalachian Counties, (ADFAC) a small non-profit agency dedicated to improving or replacing substandard owner-occupied housing and providing limited emergency needs to the very low- and low-income families of the Appalachian counties.
Her desire to pursue a graduate degree in Planning and Community Development brought her back to Temple Ambler in 2002. Susan played a key role in the Ambler campus winning the state Department of Environmental Protection's Rush to Recycle Challenge in 2002, securing a wind power agreement with Community Energy for the campus, and helping plan EarthFest 2003 and the Ecological, Economic, Cultural, and Intellectual Implications of Sustainability conference held the same day.
While working towards her degree, which she earned in 2004, Susan began working for Temple's Center for Sustainable Communities (CSC). Now, as Assistant Director of the CSC, Susan plays a key role in developing research initiatives in municipalities throughout the region designed to help communities become healthier, safer, and more environmentally-friendly and ecologically viable. She also oversees the day-to-day administrative operations of the CSC. In addition, she is also the coordinator of EarthFest, Temple Ambler's annual outdoor, educational celebration of Earth Day. The event attracts about 12,000 visitors to campus each year.
Susan currently lives in Perkiomenville with her husband, Matt. In their spare time, they enjoy working on the family farm.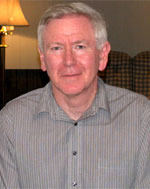 Richard K. Fromuth, PE, MCRP
Research Fellow at CSC
West Hall, Ambler Campus
rfw07@aol.com
Rick Fromuth has worked for Temple University's Center for Sustainable Communities since April of 2008. His areas of specialty are hydrology, hydrologic modeling, and flood mitigation. His work at the Center has focused on modeling support for stormwater management plans, floodplain analysis, and evaluation of stormwater control and flood loss reduction measures.
Previously, he worked 25 years for the Delaware River Basin Commission in West Trenton, NJ. At the Commission, he served as a Water Resources Engineer for the Project Review and Operations Branches, and directed the Operations Branch from 2003 to 2007.  Earlier, he served as a Planning Engineer with the American Water Resources Service Company, a graduate student intern with the Ohio Department of Natural Resources, and as a student trainee with the U.S. Geological Survey's New Jersey District. Mr. Fromuth is licensed as a Professional Engineer in Pennsylvania and New Jersey and is registered as a Certified Floodplain Manager.  He is a member of the American Society of Civil Engineers, The American Water Resources Association, The Association of State Floodplain Managers, and The New Jersey Association for Floodplain Management.  He holds a Master's Degree in City and Regional Planning from Ohio State University.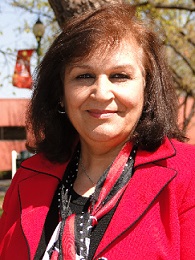 Manahel Soro, PhD
Research Fellow at CSC
West Hall, Ambler Campus
mawda60@temple.edu
Dr. Manahel Soro is a civil engineer with 25 years of experience specializing in hydrologic, hydraulic; flood hazard studies; flood control planning and design; stormwater management planning and design; water distribution design and modelling. She joined the Center for Sustainable Communities at Temple University as a Research Fellow in 2009.
Dr. Soro has developed hydrologic models for the Pennypack and Wissahickon watersheds, a hydraulic model for the Wissahickon Creek and tributaries in the Ambler, Pennsylvania area and water quality models for Sandy Run, Upper Wissahickon and Upper Pennypack subwatersheds. She has integrated all model development with the Center's GIS database using ArcMap and HEC software.
She is experienced with several computer software packages including HEC RAS, HEC-HMS, HEC-GEORAS, ARC-HYDRO, ArcGIS, SWMM, WMS, AutoCAD, and the complete Microsoft Office package (Excel, Word and PowerPoint). Dr. Soro was an Adjunct Professor, "Applied Hydraulics" and "The Environment", Temple University, Department of Civil and Environmental Engineering from 2011-2016.
Dr. Soro earned her bachelor degree from Baghdad University College of Engineering in 1982 and her master's degree in Hydraulics from Baghdad University College of Engineering in 1997. She worked at Euphrates Center for studies and Designs at The Ministry of Water Resources where she had held full responsibility for designing and supervising hydrologic and hydraulic projects with full responsibility for oversight management of technical staff, associates, subcontractors, on-going research, and publication of project reports and technical papers. She holds her PhD in Environmental Engineering from Al Mustansria University Baghdad.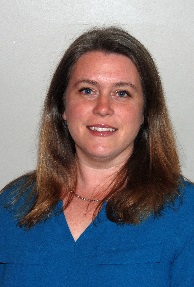 Susan Harris
Research Fellow at CSC
Ms. Susan Harris joined the Center for Sustainable Communities in December 2014 as a consultant to provide support services towards planning and development of regional stormwater control and water quality improvement initiatives.
She previously served as Watershed Specialist for Montgomery County Conservation District from 2001­2013. In this role, she coordinated and implemented stormwater and watershed restoration projects and provided regulatory review and permitting of stormwater discharges from proposed land development activities. Prior to that she held a position with a non­profit organization facilitating recreation and community outreach programs.