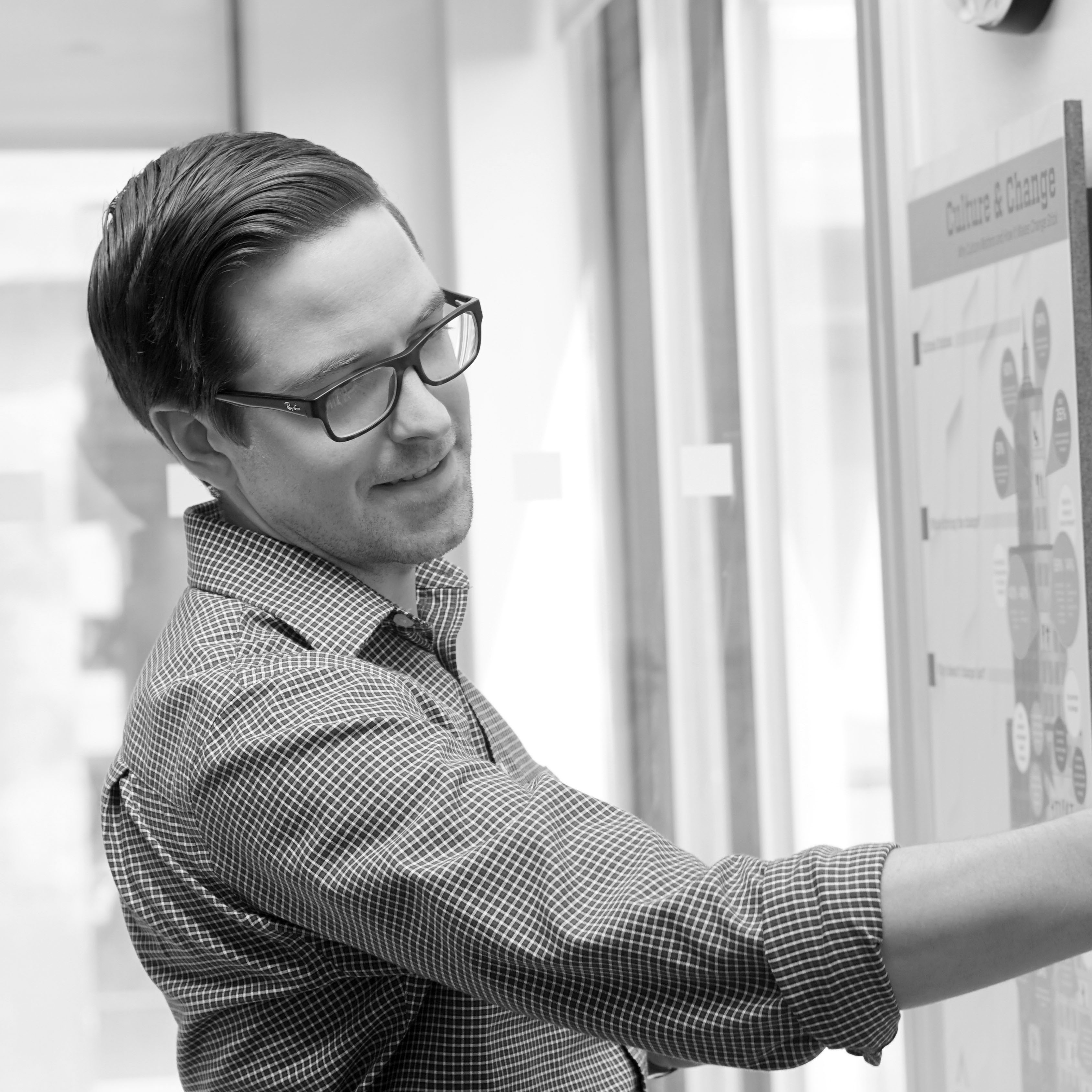 Alec Higinbotham
Alec grew up in a small town in Southern New Jersey, only an hour outside of Philadelphia. Though always enjoying drawing and model making as a child, he describes his decision to study architecture as "a leap of faith." Before pursuing his Masters at Temple, Alec received a Bachelor of Science in Architecture from the Catholic University of America in Washington, D.C. He enjoyed breaking out of the small town bubble and immersing himself in the big city atmosphere, which he saw as a great setting for studying architecture. During his undergraduate years, Alec had the opportunity to study abroad in Barcelona, Spain for a semester. He credits this experience as one that transformed his idea of design and culture and the world around us.
Alec's experiences in Washington, D.C., Barcelona, and Philadelphia have helped shape many of his design perspectives, and sees himself continuing his career in one of these cities.
What program and what year did you graduate from? 
I graduated from Temple University in 2012 with a Master of Architecture degree. I was part of the first graduate class following Temple's transition to a 4+2 year program.
What was the first position you took after graduation?
My first full-time position following graduation was as an architectural designer at a single-office residential firm in Alexandria, VA. Given the fact that it was a small office, I was fortunate to have a lot of one-on-one face time with the managing Principal so I learned a lot about the profession almost immediately. We primarily used Autodesk Revit for document production, and the managing Principal was equally interested in technology and pushing the boundaries of Revit as a design tool, so we had a lot of fun with that.
Tell me about what you are doing today?
My experience following graduation was a somewhat unique one. I wanted to make a point of experiencing different aspects of the profession and different building typologies very early on in my career so I could find the path I was most interested in pursuing long-term. I moved on from the residential firm after a period of time to work as an architectural designer at a firm specializing in healthcare design. The firm, Array Architects, provided me with many opportunities to pursue my passions for design and technology, and I found myself becoming even more intrigued by the concept of Building Information Modeling (BIM) and Autodesk Revit. After some time, I moved on from Array Architects to work as a BIM consultant at a technology company. In my role as a consultant, I traveled in and around the Washington DC area working with different design firms to build Revit standards and templates, in addition to training them on how to use the software. After some time, an opportunity opened up at Array Architects and I made the decision to "boomerang" back to the firm. Currently, I work for Array Architects as BIM Manager, provided training support for our 8 national offices in addition to providing project-based support and best practice recommendations for design technology.   
How did Tyler Architecture prepare you for this?
Tyler Architecture prepared me for my "winding" career trajectory thus far in a lot of different ways. The lowest-hanging fruit is that my education at Tyler provided me with many of the technical skills needed for moving into the profession, but I believe it was much more than that. One of the greatest benefits an architectural education offers is that it trains us to think "outside of the box" in a really conceptual way, but also forces us to challenge our common conceptions of the world around us. I believe Tyler Architecture really excels at that aspect of architectural education.   
How did you get where you are today?
Although my career trajectory following graduation from Tyler Architecture is somewhat unconventional, I think I've arrived where I am today by taking risks. The firms I hopped around from were all great places to work, and there was never a guarantee that my next employer would be just as great, but I've wanted to experience as much as possible early in my career so I could really understand where I fit best. In a way, I think the whole process has been one of self-discovery. Fortunately, it has worked in my favor and I've been able to experience different aspects of the industry and come to a point where I can truly explore my passions at the intersection of design and technology.   
What one piece of advice would you give a current undergraduate student?
Regardless of your major or professional focus, the most important thing you can do is play to your own strengths. Everyone has something they excel at, and I don't think I've ever interacted with someone who is a master at everything they do. You may not know what your strength is yet while you are still in school, but that's okay - it will come with time and experience!   
What do you wish you had taken advantage of while at Temple?
The food trucks! But, in all seriousness, the things I didn't take advantage of enough while at Temple were extracurricular activities and community involvement. I was a commuter graduate student working part-time, so it was a bit more challenging to find those opportunities; but, I really wish I had made more of an effort to do so because I think they are a great way to meet new people and round out your education.