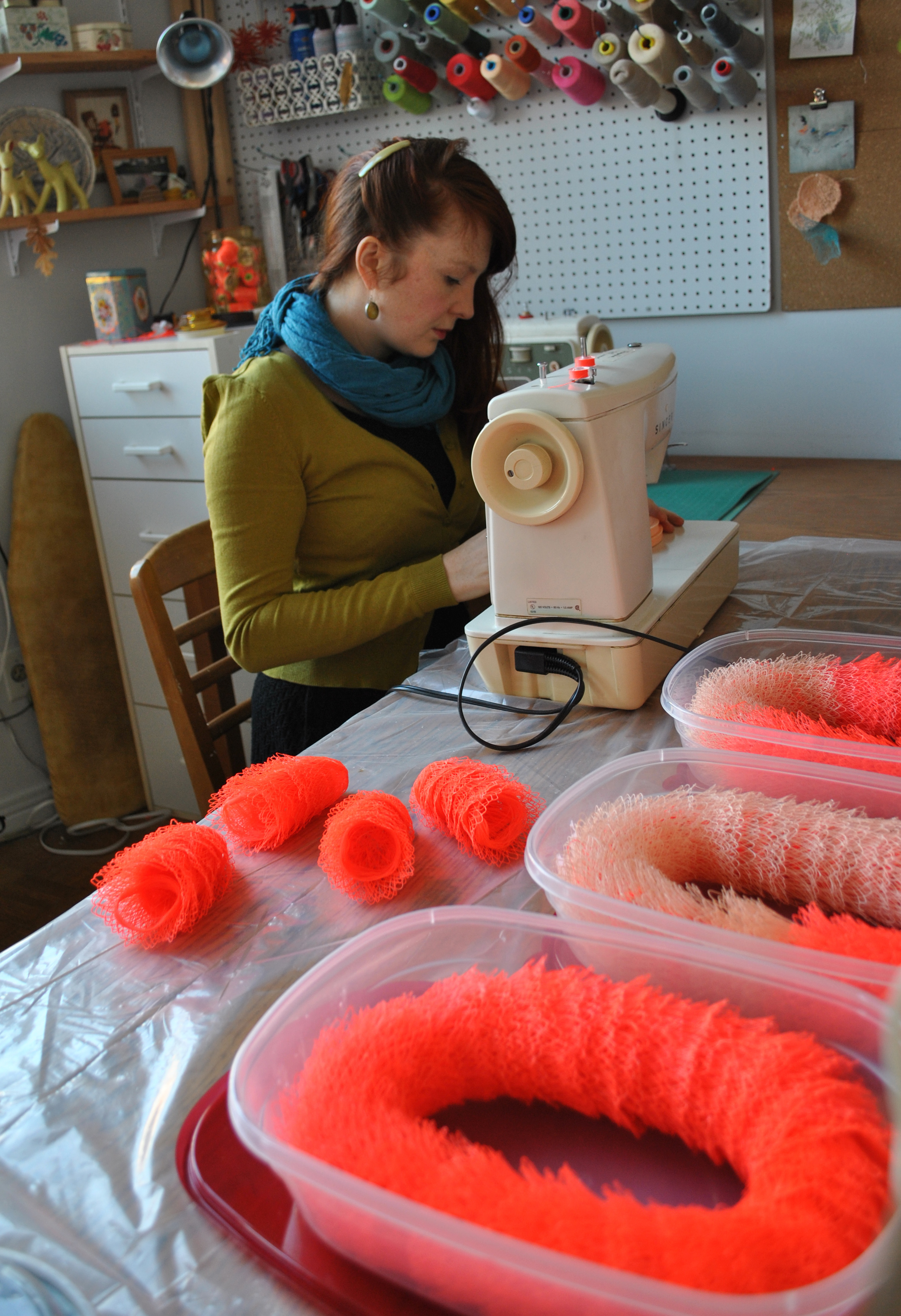 Amanda McCavour
In October 2014 Amanda spent six weeks in Sackville New Brunswick completing the Open Studio Residency at Struts Gallery where she lived and worked for a month completing new work in the gallery space and displaying tests, drawings and works-in-progress. At the end of the residency she  participated as a workshop leader, panel member and speaker at the annual "Handmade Assembly" which brings together artists and curators to lead discussions, facilitate workshops, initiate projects, open exhibitions, and share in a common thread, the handmade.
This fall, Amanda's work was featured in the "World of Threads Festival" in Mississauga, ON as a part of the exhibition "Strung Out and Undone" curated by Megan Price and a new series of her work was on display at the Fuller Craft Museum in Brockton, MA as a a part of the exhibition "Game Changers: Fibre Masters and Innovators" from July-November 2014. Her work was published in the book Textile Art Around the world which was published in October. 
Additionally, this fall McCavour  a new installation for a solo exhibition titled "Home Away From Home" which took place at the Mary E. Black Gallery in Halifax, Nova Scotia.   Opening on November 13th, this exhibition was accompanied by a lecture at the Nova Scotia College of Art and Design a Workshop exploring stitching and mixed media processes.
This past week McCavour installed another solo exhibition at Penn College Gallery in Williamsport, PA titled "Line: Drawn and Stitched" which opens on January 13th.  An artist talk and reception is scheduled at the gallery on January 29th and a workshop will follow the next day on January 30th.  Additionally, this month a new expanded piece titled Neon Field will be featured in a solo exhibition opening on January 21st at Espace Pierre Debain in Gateneau Quebec.
FiberArtNow will be doing an online interview with McCavour about her current studio practice on January 18th.