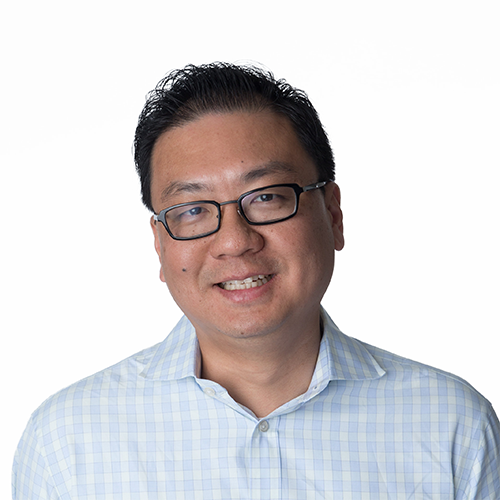 Jack Chin
Temple graduate Jack Chin has recently joined Quinn Evans in Washington DC as a senior architect.  He has extensive experience in educational, mixed-use, and residential projects, as well as urban design. In the Washington metropolitan area, his recent work includes planning and design for a new 200,000-square-foot secondary school in the Rosslyn community for Arlington Public Schools. In New York City, Jack served as project designer for the award-winning Abraham Joshua Heschel School, a nine-story private school on the Upper West Side for early childhood and middle school students. His experience in educational facility projects also includes a master plan and concept design for a new boarding school in Shanghai, China.

In his new role with Quinn Evans Architects, Jack will be involved in the modernization of Stratford Middle School in Arlington, Virginia, a major renovation and expansion of the historic building that will transform the school into a modern learning environment for 1,300 students. The school was built in 1950 and is listed on the National Register of Historic Places. In addition to this, Jack will also join the Quinn Evans Architects project team for upgrades to the Fort Dupont Ice Arena in Washington, D.C.
Q: What program and what year did you graduate from?
A: Bachelor of Architecture 1999
Q: What was the first position you took after graduation?
A: Junior design person at Dan Peter Kopple & Associates (now called TranSystems)
Q: How did Tyler Architecture prepare you for your current position at Quinn Evans?
A: My education in the architecture program was instrumental in preparing me for future work in the field, including at Quinn Evans. It provided the foundation every architect and designer needs to succeed. What many people do not realize is exactly how much you tend to learn but not realize until much later in your life and career. My experiences at Temple University were full of information integral to my development as an architect.
Q: What career goals did you have as a student at Temple, and how have they changed?
A: To be honest, I was so busy as a student, it was hard to concentrate on the next steps in life until the very end of the last year. I was so new that my only real goal was to successfully land a job. Of course, since then, my career goals have evolved. My career has currently taken me towards the education market sector and that is where I see myself moving forward.
Q: What one piece of advice would you give a current undergraduate student?
A: To not be limited in your creativity. Once you graduate and go out into the real world, there will be many different pressures and responsibilities that may put a damper on creativity. But while in school, you can be free and be as open minded as you want. I urge students to realize that and do not limit themselves on any design idea or opportunity.
Q: What do you wish you had taken advantage of while at Temple?
A: Student life. As you know, an architecture student is much different than any other major and requires a lot of time and effort. Unfortunately, that takes the student away from certain other things that make college so special. Being able to participate in those activities just a bit more would have been great!