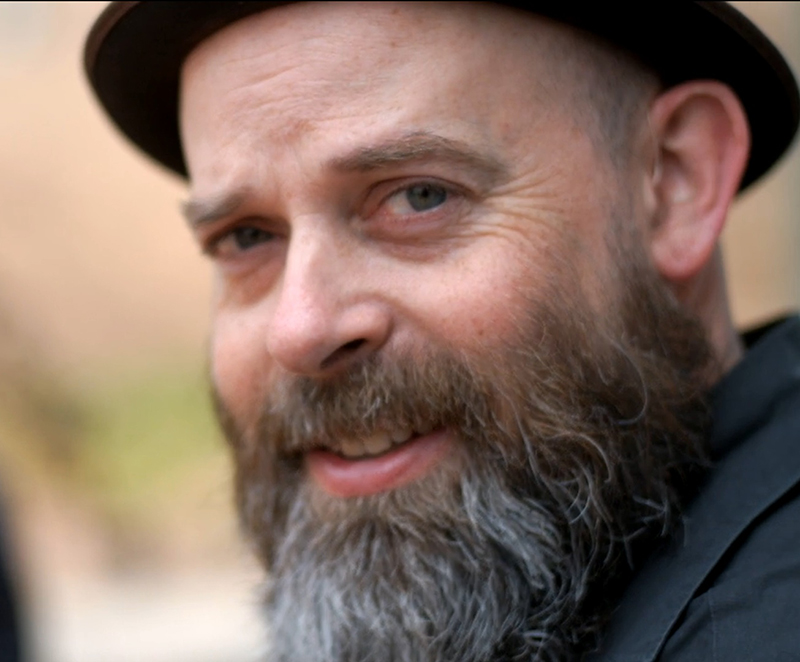 Matt Haffner
Matt Haffner (Tyler MFA in Photography,1998) is an Associate Professor of Photography at Kennesaw State University which is situated just outside of Atlanta, Georgia. Matt runs a conceptually driven, lens based media program that incorporates video, photo, mixed-media works and installations. He is an Atlanta based artist whose works are collected nationally and internationally, he has won numerous awards including a recent NEA Project Award, and is represented in Atlanta by WhiteSpace Gallery and in Philadelphia by Pentimenti Gallery.
Matt Haffner's work draws from myth, oral narrative, and the peripheries of the urban environment. He is a mixed media artist, whose site-specific works often uses different combinations of video projection, drawing, cut-paper, semi-transparent mylar, spray paint, wheat-pasted paper, and torn ragged cardboard. This layering of materials and transparency of mediums combine static imagery and the moving images of video projections that make reference to the cacophony of the city with all of its textures, sounds, smells, colors that on rare but magical moments come together in moments of extreme clarity. At the core, Matt's work is about recreating those fleeting moments of wonder for the viewer.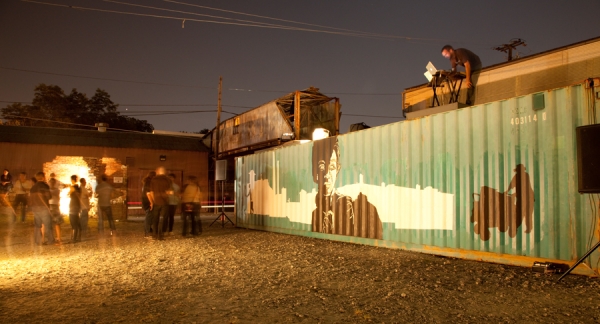 This work has its roots in ephemeral street art and "make-do" techniques, but when seen in the environment of a gallery or museum, creates entirely new visual and emotional experiences. These large-scale works create tension and claustrophobia, and transplant specific moments from the fringes of the city into an otherwise clean and sterile space.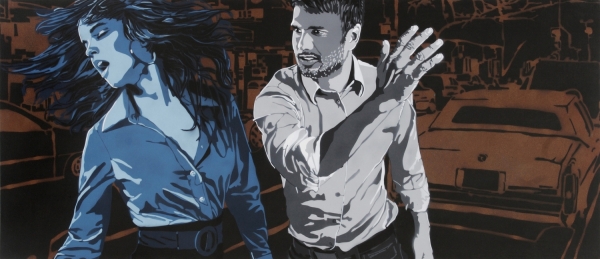 Matt's most recent works engage participants on multiple levels and provides a different experience at different times of the day. Because he uses existing architectural elements as integral parts of the finished work, changes in these environments, usually through the use of natural light, create ever-changing ways the work is experienced.  Using two-sided video projections, or cut window tinting, existing doors and windows, and confined spaces, the environment and the existing architectural space have an enormous impact on the ways the viewer perceives and engages with the works that often creates a sense of familiarity and unease. Using simplistic techniques in extreme ways, Matt's work draws the viewer in to inspect these installations in close proximity, then force them back to see the work in a wider field and reexamine the space they inhabit and their place within it.