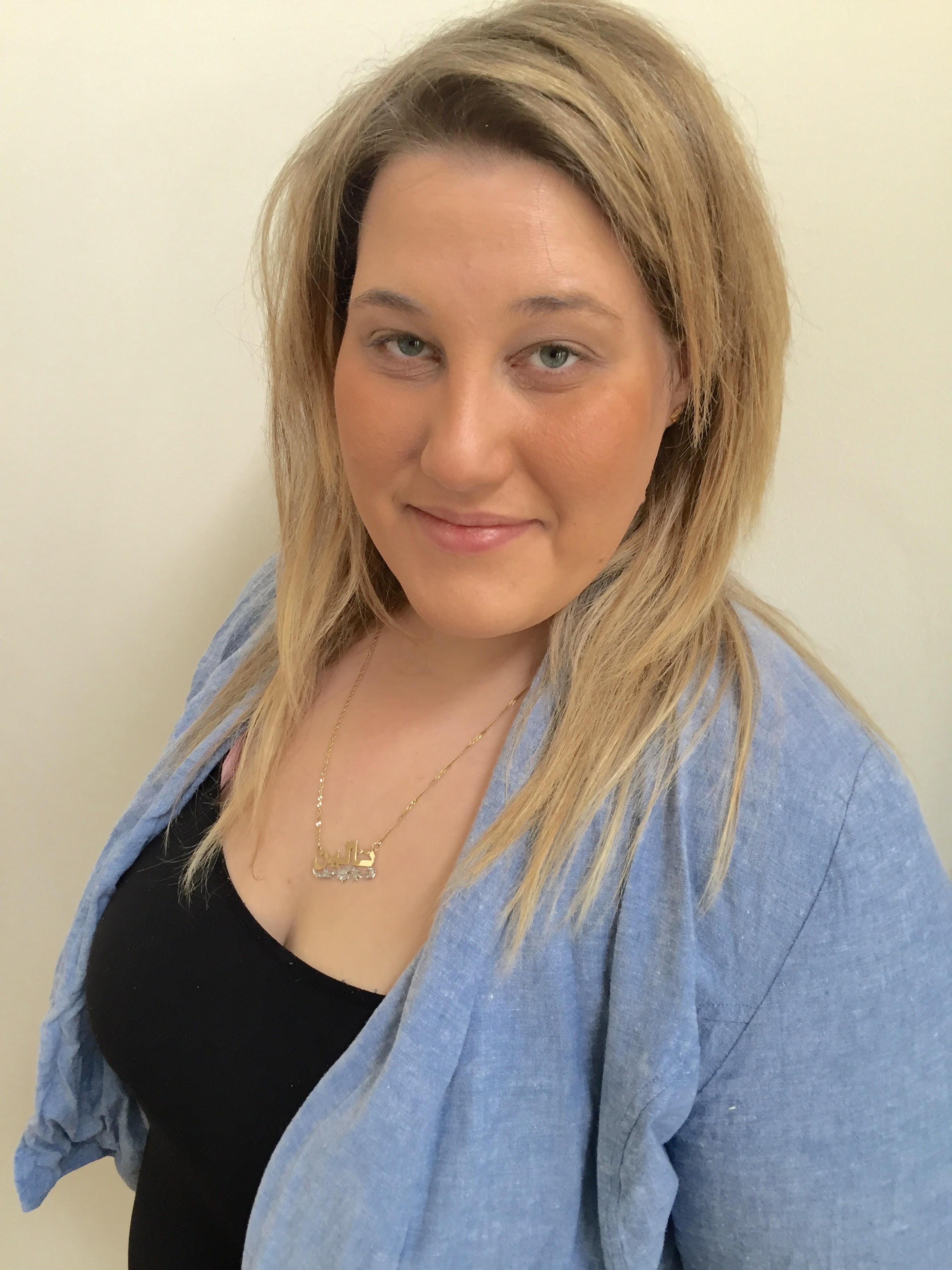 Taleen Streeter
Born in Lansdale, PA and being of Armenian-English heritage Taleen has always had a love of culture and traveling. Being Armenian she also has spent most of her time in Philadelphia being involved with the Armenian community and running various organizations and events such as the Armenian Youth Federation. While spending every free second involved with the Armenian church, community center or youth organization Taleen has also strived to build her career in the field of Architecture. It all began in 10th grade when Taleen first took Geometry. Her teacher then was fascinated with building shapes and world-wide architecture which was plastered all over the classrooms walls. After this class, Taleen began to toy with the idea of becoming an architect. She attended three pre-college architecture programs at The University of Southern California, Carnegie Mellon and the Architecture, Construction and Engineering mentor program in Philadelphia. After each program she was more convinced that this was the right field for her. During high school she interned at AlDamlouji + Parker Architects and Kimmel Bogrette Architects. After acceptance at Tyler Architecture between semesters she worked as a code enforcement intern for Whitpain Code Enforcement office and an engineering intern at Lower Merion School District Operations Department. While attending classes at Tyler Architecture she enjoyed studio time the most and loved making models for hours upon hours and spent many sleepless nights preparing for review deadlines, which was all worth it in the end. Studying abroad at Tyler Architecture Rome was a wonderful, life changing experience for Taleen. She traveled to many countries while abroad - Dubai, Jordan, Israel, Abu Dhabi, Hungary, throughout Italy, London, France - just to name a few. This sparked her love for traveling and culture. She knew once she graduated she had to work overseas on the magnificent megastructures being built - world famous architecture. Upon graduation she began working as a architectural designer for a New Jersey firm, then transferred to PZS Architects in Manyunk for a short while before her dream job came knocking on her door. It was her ultimate dream to work in Dubai as a designer for a top world design company. Life was surreal when she was accepted as a designer at Visual Energy Dubai. Today, she works as a designer for one of the Worlds Top Lighting Design Companys and is enjoying Dubai to its fullest. To work on international projects around the globe is an unbelievable experience. Living her dream two years since graduation is surreal and she is eager to see what the rest of her future holds for her.
Q-What program and what year did you graduate from?                      
Bachelor of Architecture, May 2014
Q-What was the first position you took after graduation?
Architectural Designer in a New Jersey architectural firm
Q-Tell me about what you are doing today?
Currently, I am a designer at Visual Energy's Dubai office. Visual Energy is a British Architectural Lighting Design company, which was founded at the start of 2001. The company is one of the World's Top Lighting Design Studios as named by Mondo Arc. Based in London Visual Energy has three branches- London, Brussels, and Dubai. Our projects range over high-end hospitality, commercial & retail, government buildings, religious and residential. Our projects are located around the world. We have made our mark in Dubai, UAE, Doha, Qatar, Saudi Arabia, Aduja, Nigeria, London, Greece, and many other countries. It has been a dream of mine to work in Dubai, but I never thought my dream would become a reality. I have now had the privilege to work on such prestigious projects as the Bab Al Yam Restaurant in the Burj Al Arab. It goes to show that nothing is impossible.
Q-How did Tyler Architecture prepare you for this?
Without my creativity or the diverse projects and studios at Tyler Architecture I wouldn't have been able to impress European designers, who loved the design flair from my portfolio, which was solely based upon the work I had created while at Tyler Architecture and Tyler Architecture Rome.
Q-How did you get where you are today?
Hard work, dedication, and a lot of persistence to achieve my goal of working in the Middle East. I fell in love with Dubai, when visiting while studying abroad at Tyler Architecture Rome. Following my overseas studies, I based my fifth year architectural thesis in Dubai and learned much more of the history and lifestyle here. I applied for a great many of jobs in Dubai over the two years since I graduated Tyler Architecture and one morning I got a call from an Englishman asking for an interview and here I am today living my dream.
Q-What one piece of advice would you give a current undergraduate student?
"Desire is the key to motivation, but its determination and commitment to an unrelenting pursuit of your goal – a commitment to excellence - that will enable you to attain the success you seek." – Mario Andretti
Q-What do you wish you had taken advantage of while at Temple?
Networking, because life is not just about what you know it is about who you know and who they know that will help you get to where you want to be.