Back to Blog
March 23, 2021
Pepón Osorio's "Badge of Honor" Acquired by MoMA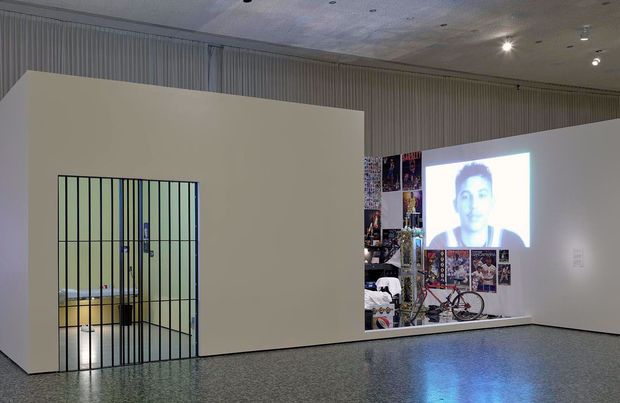 The installation piece Badge of Honor by Pepón Osorio, The Laura H. Carnell Professor of Community Art, in the Tyler School of Art and Architecture's Community Arts Practices Certificate, will join the renowned collection of the Museum of Modern Art (MoMA) in New York.
Called an "authentic documentary" that "addresses universal questions about who wins when the power of individual love confronts the impersonality of the system" by the Los Angeles Times, Badge of Honor, which tells a real family's story through two adjacent rooms: a teenage boy's room and his father's prison cell. These two spaces are linked by video projections of father and son—whom Osorio found in collaboration with the New Jersey penal system—speaking to each other. During this conversation, the two share their thoughts and feelings of loneliness and isolation.
"Over the past twenty-five years, Badge of Honor has traveled the world, from first opening in a storefront in Newark, NJ to as far as South Africa," said Osorio. "I'm glad MoMA recognizes the importance of the work and I hope the piece continues to widen the conversation about incarceration."
Image: Installation view of both rooms of Pepón Osorio's Badge of Honor. Courtesy of the artist.