Back to Blog
May 10, 2018
Tyler Carnival Succeeds Yet Again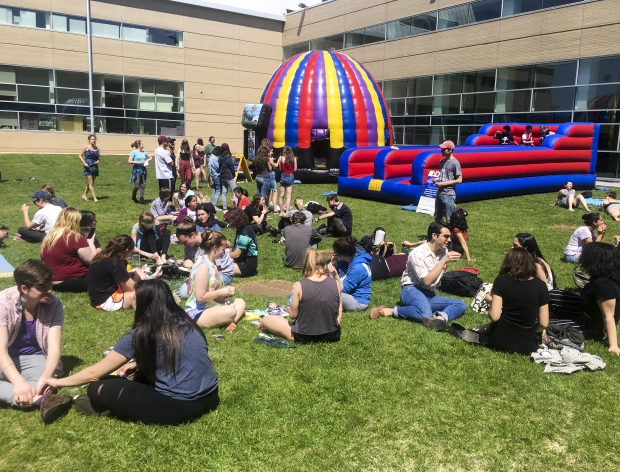 With the school year coming to an end, students have been looking for ways to unwind and celebrate completed projects, finished finals and for some, graduation. The Tyler Carnival returned for another year of entertainment and refreshments the day after classes ended. Inflatable rides, free carnival food, and games were amongst some of the amenities provided for students to enjoy. The event was staged in the Tyler Courtyard to compliment the beautiful change in weather before summer heats up.
As usual, turnout was high, making for another successful (and crowded) year for this popular student event. Whether you're here to enjoy companionship, rest, or an inflatable game, there's something for everyone at the Tyler Carnival. Students deserve time to relax during the stress of finals, and seeing the camaraderie and high spirits is a great pick-me-up regardless of how the end of the year unfolds.
Each year the carnival gets better and better, and next year is sure to be no exception. Make some time next spring and keep an eye out for the Tyler Carnival!