Back to Blog
November 12, 2015
Tyler Crafts at the PMA Craft Show Nov. 12-15th
Tyler Crafts Alumni showed their work at the The 39th annual Philadelphia Museum of Art Craft Show at the Convention Center the weekend of November 12- 15, 2015 at the Convention Center. Work by current students and recent graduates from the BFA and MFA programs include:
Olivia Sangster, Ceramics BFA 2015 

Adam Ledford, Ceramics BFA 2011 

Ashley York, Ceramics MFA 2016 

Amanda McCavour, Fibers MFA 2014 

Samantha Connors, Fibers BFA 2015 

Rebecca Ott, Fibers MFA 2015 

Kate Clements, Glass MFA 2015 

Nate Ricciuto, Glass MFA 2015 

Emma Salamon, Glass MFA 2012 

Sara Gallo, Metals, MFA 2016

Barbara Baur, Metals, MFA 2017

Valerie James, Metals, BFA 2016

Joshua Hallquist, Metals, BFA 2016

Holly Salverio, Metals, BFA 2016
Also showing at the fair was Tyler MFA Alumna Rea Rossi.  You can read an article about her work on Philly.com here.
Here are some images from the show: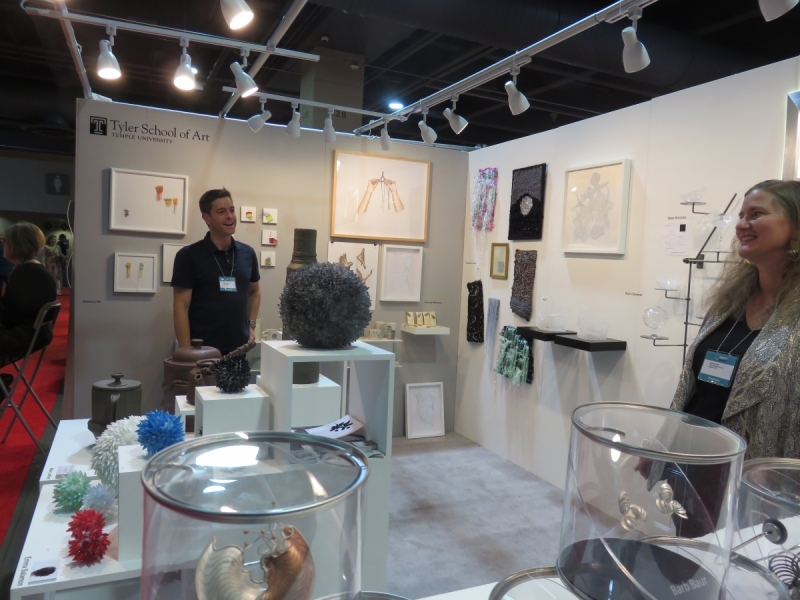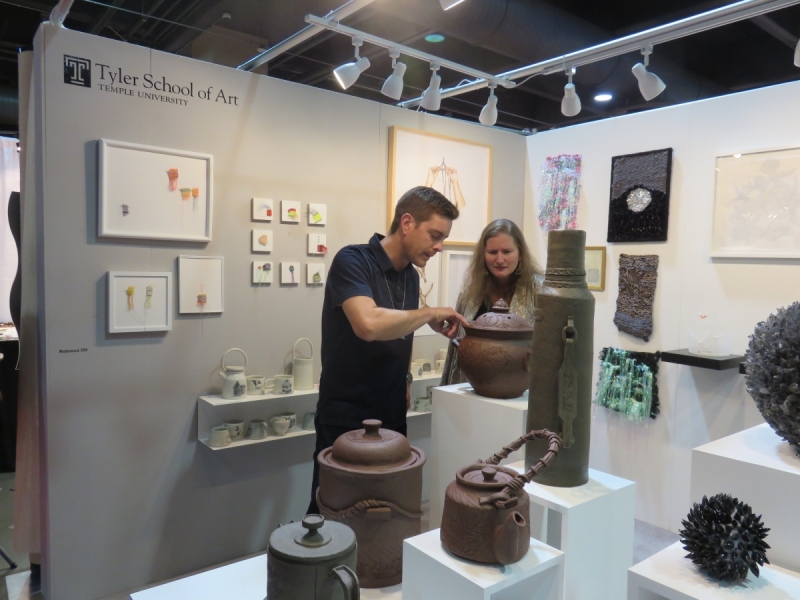 The Philadelphia Museum of Art Craft Show