Back to Blog
November 21, 2016
Tyler Student Wins Top Prize
Detail from Julia Lewis' infographic
Graphic and Interactive Design (GAID) senior, Julia Lewis, was awarded the first place prize ($2500 award) in the graphics category for this year's 4th Annual Temple University Alexion Analytics Challenge presented by the Institute for Business and Information Technology at Fox School of Business. This year's challenge presented students with three challenges from the following companies: AmerisourceBergen, Alexion and Merck. Julia's entry utilized sales data provided by AmerisourceBergen that included close to one million sales transaction from independent pharmacies across the east coast. Julia's winning entry analyzed this data and create a clear solution to help independent pharmacies make the inventory decisions needed to be successful.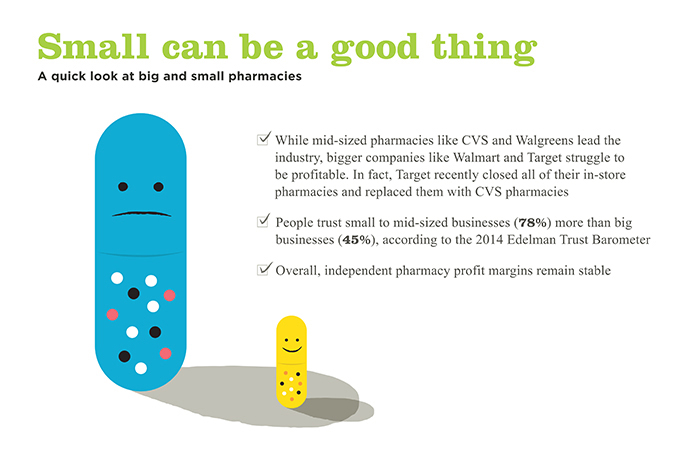 Detail from Ryan Hewlett's infographic
Ryan Hewlett, a second year MFA student from GAID was also awarded an honorable mention ($500 award) in the analysis category for his entry for the AmerisourceBergen challenge.