Back to Blog
May 6, 2016
Victoria Ahmadizadeh (BFA '10) and Emily McBride (BFA '08) Exhibit MFA Thesis Shows at VCU
Victoria Ahmadizadeh (BFA '10) and Emily McBride (BFA '08) showed their MFA Thesis Exhibitions at Virginia Commonwealth University last month.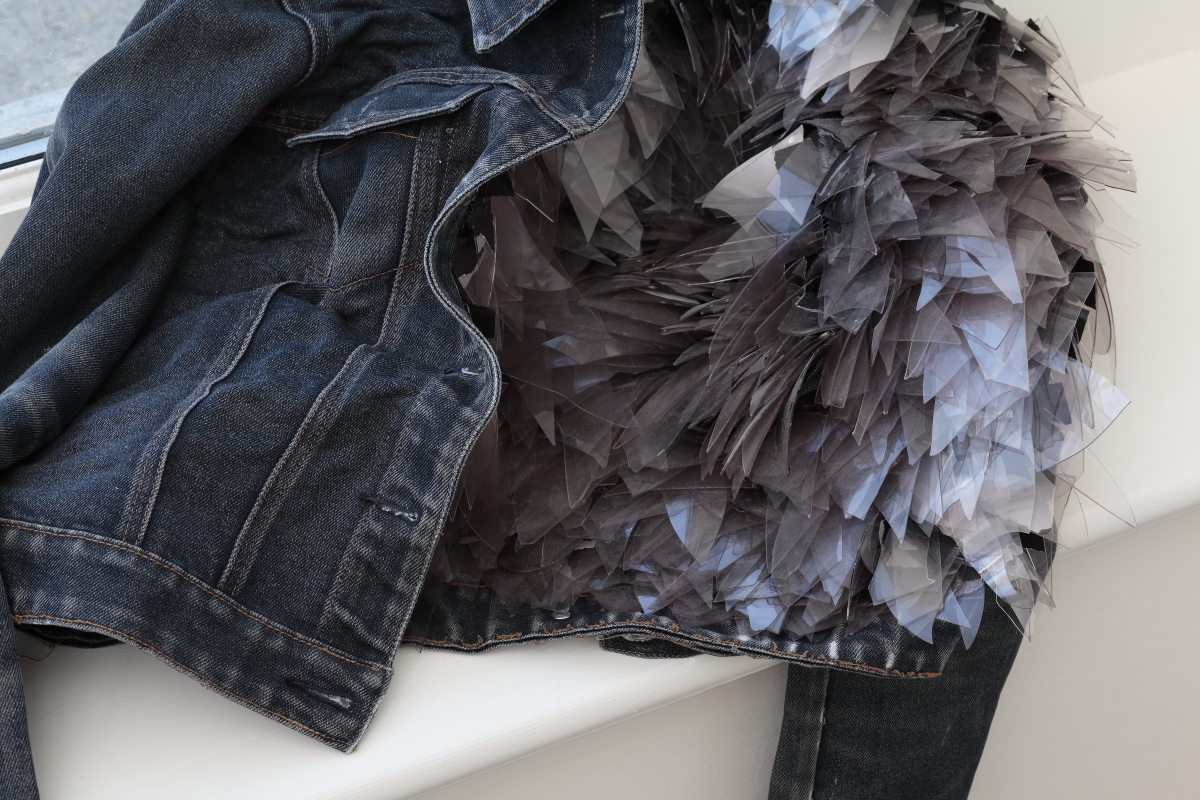 (above) the most unkind morsels of the self removed, dimensions variable, jean jacket, glass, tape, safety pins
Victoria Ahmadizadeh's show, free & content, was installed at The Depot Gallery in Richmond from April 8-24, 2016. All of the works included in free & content are based off of poetry that was published in a small zine of the same title. Viewers were invited to take a zine with them from the exhibition. The forms explore the text's ability to evoke visual imagery. Together in the space, the works become their own poem, made of objects, with blank white spaces becoming the pauses between words.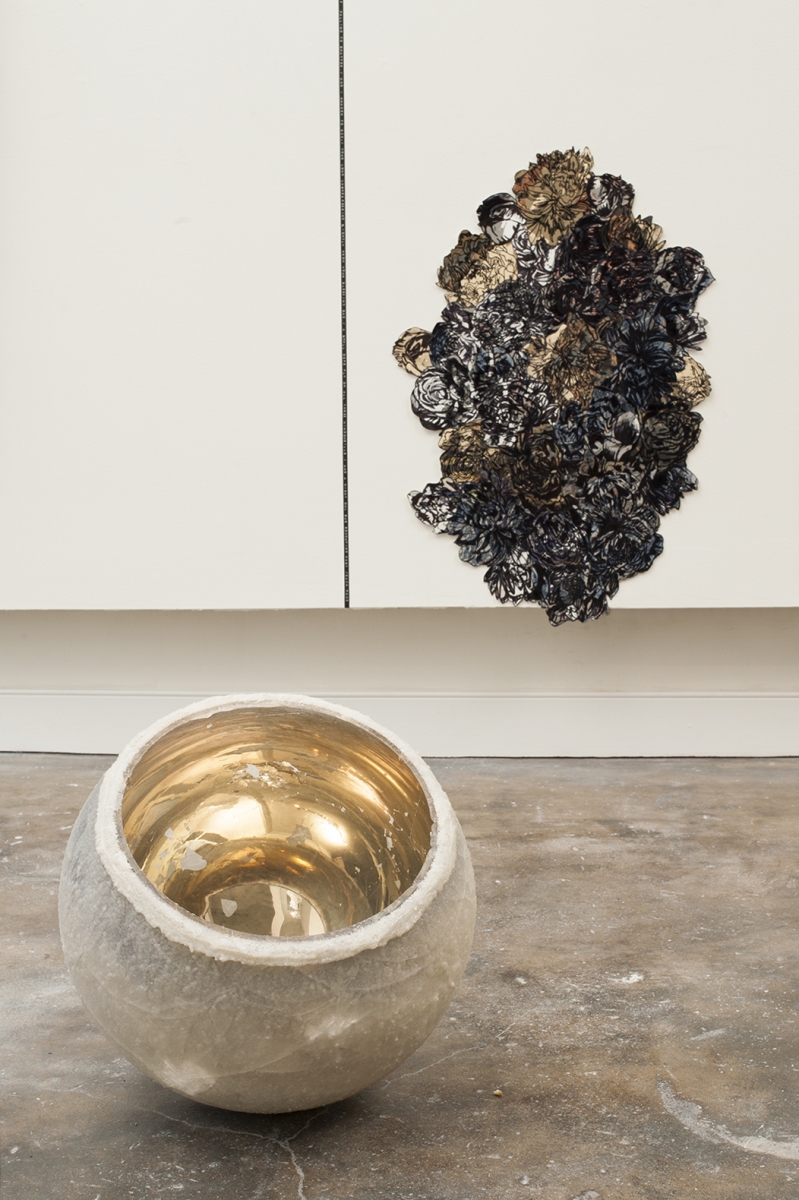 (above) falling to shatter , 16" diameter (glass object), blown glass, mirrored and treated with shatter resistant coating, glass reflector beads, embossed label
Emily McBride's exhibition, so much apparent nothing, was shown at Anderson Gallery from April 8-24, 2016. McBride confronts her personal philosophies surrounding awareness and temporality, by subtly skewing the recognizability of familiar materials and imagery.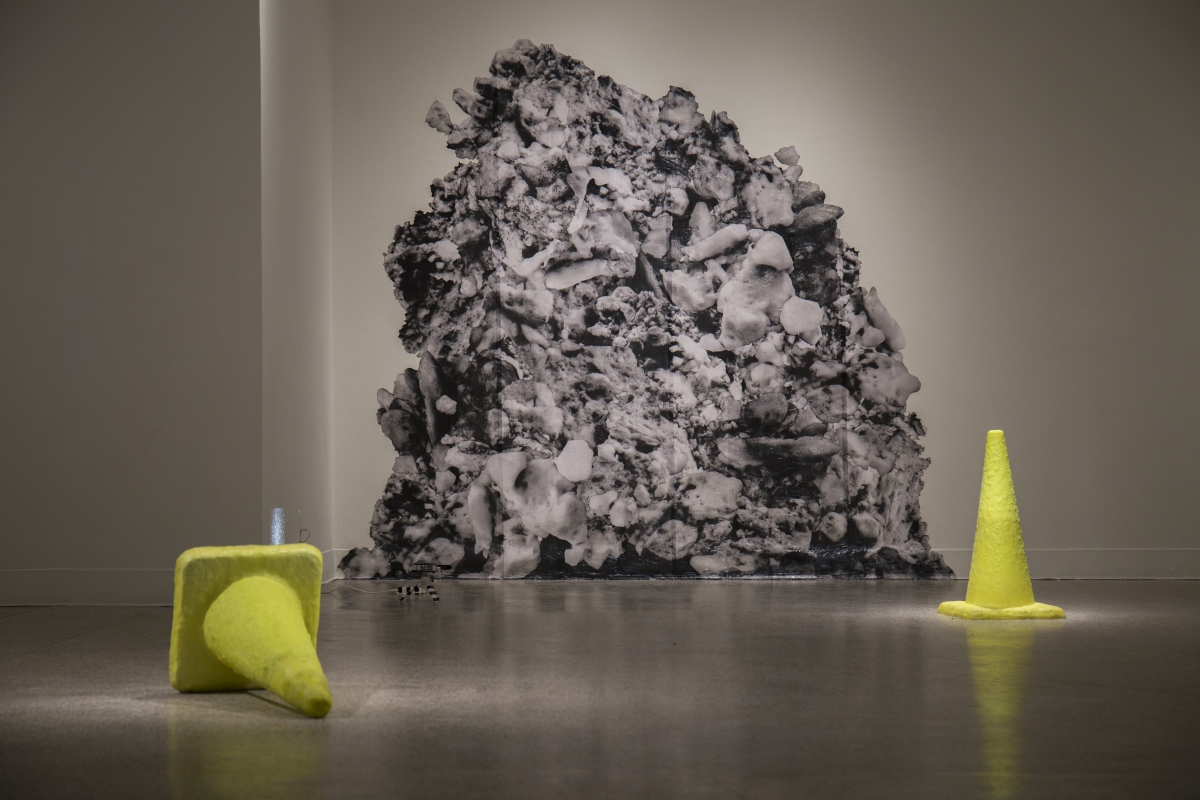 Compelled by desire to indulge in the sensation of touch, McBride is drawn to materials that share qualities of viscosity and malleability. This exhibition incorporates images of crusty snow, neon green traffic cones, and a continuous video of boiling sugar, with the tactility of vaseline, wax, and glass. Each element shares an ambiguity and contains the residue of touch.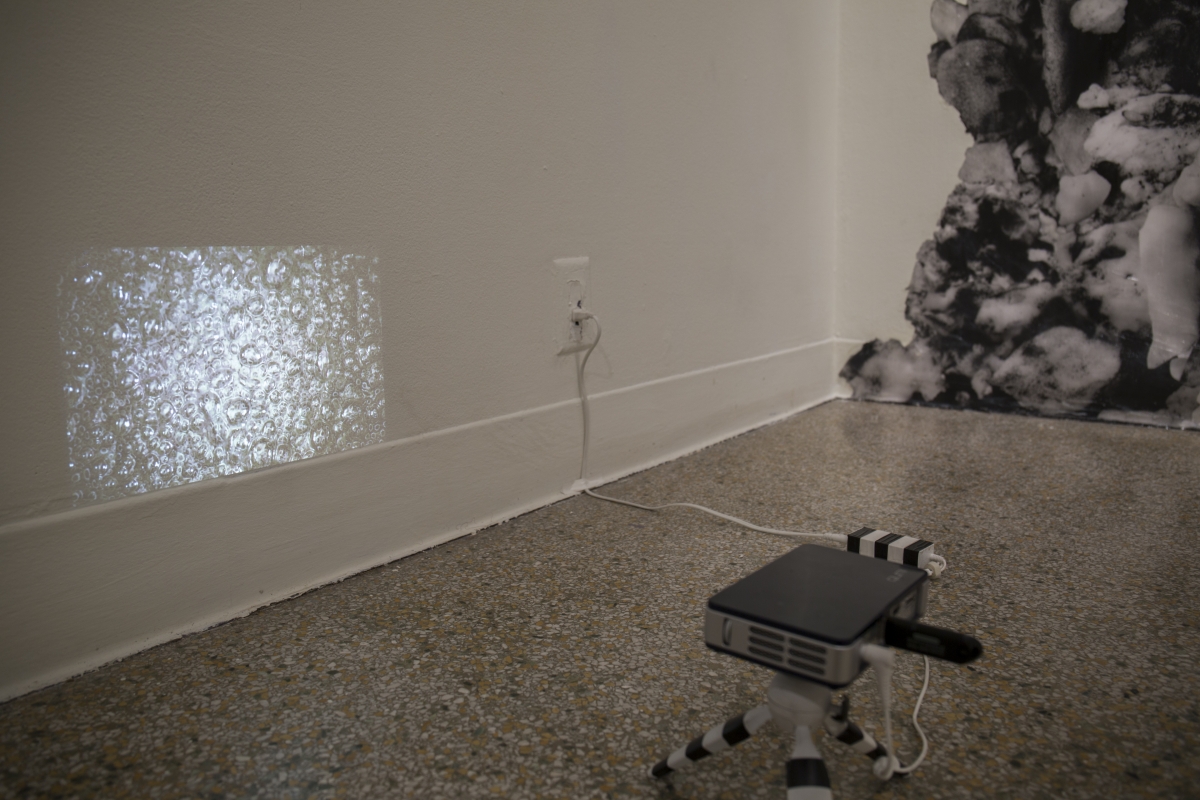 The title so much apparent nothing is taken from Sarah Manguso's "Ongoingness: the end of a diary." Manguso describes recognizing her futile attempts to preserve every experience of her life by keeping a daily diary for 25 years. Realizing that it's the surrounding empty time, so much apparent nothing, that fills the space of one's life between the memorable events.  
This quiet installation calls attention to small sensations. Allowing some time to slow, and then go on.
For more information on Victoria and Emily, check out their websites. Congratulations to you both on these incredible thesis shows and the completion of your masters!