Back to Blog
April 17, 2017
Xianlong Zheng (BS Arch'17) Attends NESEA BuildingEnergy Boston 2017
Written by Xianlong Zheng, BS Architecture'17
Founded in 1974, the Northeast Sustainable Energy Association (NESEA) is today the region's leading membership organization promoting sustainable energy practices in the built environment. The BuildingEnergy Boston Conference + Trade show is the region's leading event for professionals and practitioners working to build a more sustainable world. It brings over 2,500 industry leaders and emerging professionals together for three days to learn from and share ideas with each other.
As one of the 2017 BE the Future Scholarship Recipients sponsored by NESEA and many other green design companies around the region, as well as with the support from the architecture department in transportation, I was able to attend the sustainability conference in Boston.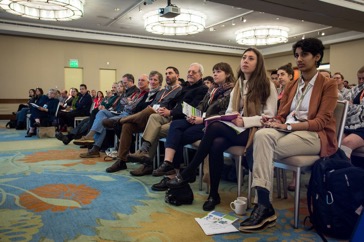 The conference offered a trade show that showcased a variety of green building products, as well as a wide range of workshops, lectures, and discussion sessions. There could be up to more than six different sessions occurring at the same time for the attendees to choose.
Some of the ideas discussed at the Opening Plenary included the reminder of the Cradle to Cradle design method. It was mentioned that it is more important to balance the attention paid to the three pillars of sustainability (namely, economics, ecology, and people) than to only talk about how much CO2 one is emitting. In terms of carbon emission, upfront carbon investment of a project (the carbon it takes to put a building in service) takes up approximately 20 to 40 percent of the embodied carbon of a project. Suggestions were made that reduction in emission can often start from there. Again, it was also suggested that, although carbon is a bigger enemy as of now, acidification and ozone layer depletion should also not be overlooked. They could soon become the next 'carbon' problem we have.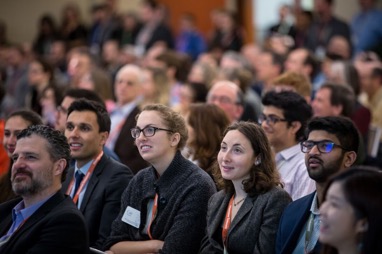 After the Opening Plenary ended I attended a session titled Next Generation Energy Efficiency. While listening to the talk, I concluded that many energy companies, both private and governmental, are moving towards strategic electrification, the process in which the supplier gradually replaces the traditional methods of power generation (for example: fossil fuel) with clean electric power generation (PV panels). According to the presentation, the electricity sector is being cleaned up much faster than any other modes of power generation. The efficiency of these products is pretty powerful as well: a plot of land the size of Texas covered in PV panels can easily power the entire world and more.
An interesting idea arose during the discussion: when people finally have access to excessive energy from clean and renewable sources. People can use however much energy they want without feeling guilty of wastefulness or placement of misfortune on someone else. It is intriguing to think that if our systems were designed better in the first place, there may not be the need for a sustainability conference.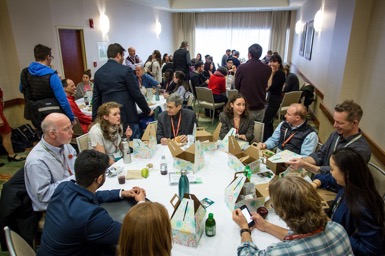 At another session, Neighborhood Development, a firm named PlaceTailer shared their business model. The firm acts as its own client; in short, they shop around, invest in a plot of land, draft design ideas and make a proposal to banks for loans. Their strategy in investing in their design, and having others invest and buy their design is simple, yet powerful and pretty successful. By building structures with high performance strategies and using data to back up the designs, their chances of investment from outside companies grow. Their firm is also extremely community-oriented, holding multiple community surveys and hosting parties at their under-construction sites.
One final business model that's worth mentioning, especially to those students with an entrepreneurial spirit, is an energy saving service firm with an exceptionally innovative business strategy. The firm is located in a small town where all the homes use traditional methods of energy sourcing; in other words, there's a lot of room for improvement. Instead of asking the residents to trust the company's services, the firm would go out and invest in the energy improvement of a house at no cost and no liability of the house owner. The customers are then guaranteed to pay less utility bills than their previous bills. The firm eventually makes its profit by taking a percentage of the amount the customer is already saving, at no cost, from their utility bill.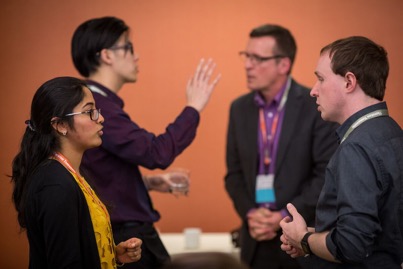 My experience at the conference has opened my mind up to all the innovative ways to save energy and encourage others to switch to renewable resources for a more efficient way to power their homes. It is becoming more and more important to protect our planet and using these successful strategies can help work towards doing just that. One of my favorite quotes from the conference struck why these issues still aren't of utmost importance to much of our society: "If global warming was caused by eating puppies, it would be stopped in a day."
To read more about the conference, check out the links below:
http://nesea.org/buildingenergy-boston-2017