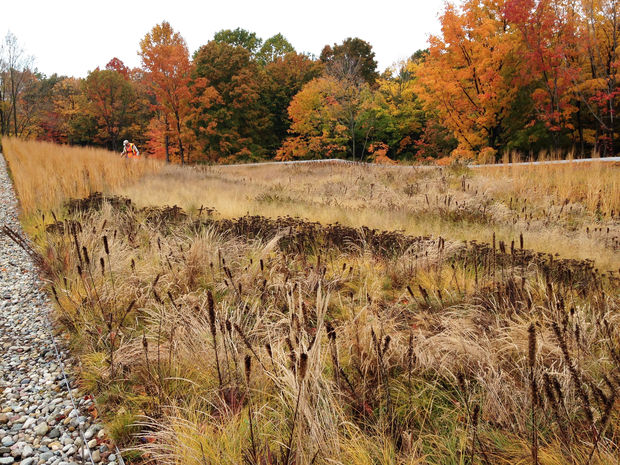 AED Presents: Laura Hansplant
Laura Hansplant is the Principal of Roofmeadow, a landscape architecture firm specializing in the integration of green roofs into the built environment. Her talk, Green Roofs: Biodiversity & Climate Resilience - Elevating Our Urban Landscapes, will pull from her 20 years of experience in inventive planning and technically savvy design that marries ecology and horticulture with sustainable urban spaces.
Photo: Roofmeadow, Jackson National Headquarters, Lansing, MI.