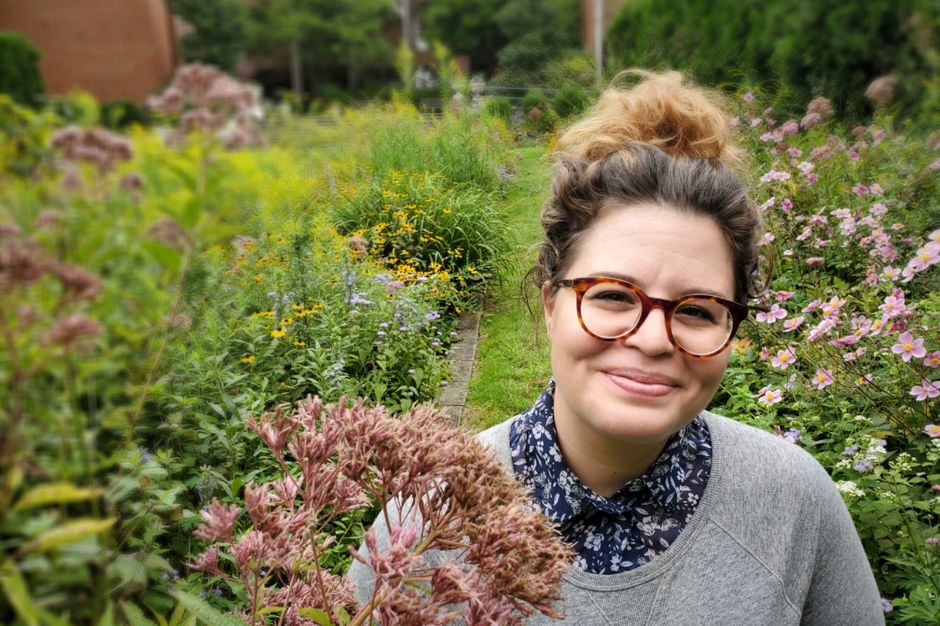 Landscape Architecture
Abigail Long
Name
Abigail Long
Hometown
Gettysburg, Pennsylvania
Tyler degree program
BSLA in Landscape Architecture
Why Tyler?
I chose Tyler because it is one of the few schools in Pennsylvania that offers landscape architecture and horticulture programs while remaining affordable.
Why Landscape Architecture?
I had no idea what landscape architecture was when I was in high school. I knew that I wanted to work in a field that dealt with the environment but wasn't sure how to go about it. So I took a few credits at Temple Ambler because I liked the campus and the gardens. I liked landscape architecture because it blends science, the environment, plants and people—it allows you to be creative while connecting people with the natural world and hopefully helping to heal the environment at the same time.
Favorite experience at Ambler?
One of my favorite experiences at Temple Ambler has been designing and building Tyler's 2020 Philadelphia Flower Show exhibit. Another was working with Temple's chapter of the American Society of Landscape Architects (ASLA) and Temple Contemporary for an event in which we hosted renowned landscape architect Laurie Olin for a lecture and book signing at Tyler on Temple's Main Campus.
One of the most rewarding experiences I've had, in terms of personal and professional growth, was when I got the opportunity to be a Peer Diamond Teacher in the Woody Plants course under the direction of Ambler Arboretum director Kathy Salisbury.
The Conference I Attended
The Pennsylvania-Delaware ASLA chapter sponsored me to attend the national ASLA conference in San Diego. It was a great experience to be able to surround myself with professional landscape architects from all over the United States and get to see the variety of things you can create and work toward within the profession.
The Portfolio Review Event I Co-organized
Our Temple ASLA group was challenged on how to stay engaged with one another while Temple transitioned to online learning. The other co-president, Michelle Armour, came up with the great idea of having a virtual portfolio event in which landscape architecture students were paired with landscape architects from all over the United States in order to receive helpful feedback on developing their portfolios. We used Zoom, and each student was paired with two to three landscape architects from firms such as OLIN, Andropogon and Sasaki. The event went great! Students were able to have their work seen by professionals and it was a reunion of sorts for some of the landscape architects who graduated from Temple.
Taking classes online
[Editorial Note: In March 2020, like colleges and universities around the United States, the Tyler School of Art and Architecture, Temple University transitioned to online classes for the remainder of the semester, as a preventative measure against the evolving COVID-19 pandemic.]
Transitioning to online learning was challenging just like most other things during the pandemic, but the faculty and staff at Tyler and Temple Ambler did a terrific job in making it as seamless of an experience as possible. One unexpected benefit was having uninterrupted one-on-one time with our professors when going over our work. Because we heavily use computer programs like AutoCAD in this major, another benefit was having the ability to watch our professor utilize the program while watching his screen via Zoom. It gave us the opportunity to see the techniques done in real-time and then be able to try them out ourselves right after.
Why I like Philadelphia
I like Philadelphia because it's small enough to navigate, but big enough to offer plenty of things to do. It's home to Fairmount Park, which is the largest urban park in the nation, as well as so many public and private gardens.
Photo courtesy of Abigail Long.