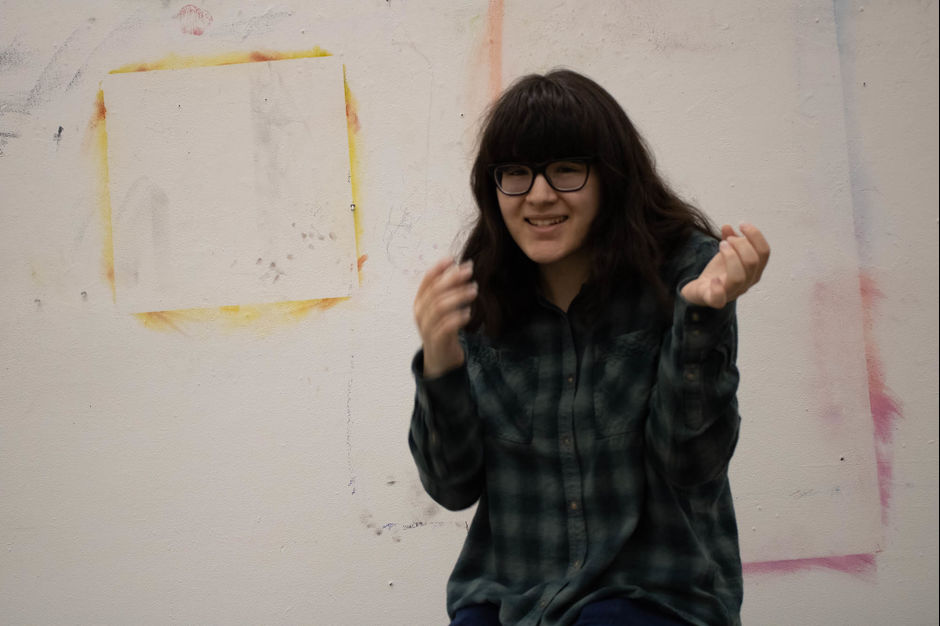 Photography
Angela Sileo, '23
When was the first time you realized you were interested in photography? 
"I received my first camera when I was 8. In high school, I took a digital photography course. Even though I got accepted to Temple as another major and did not consider attending art school, my teacher encouraged me to not give up photography or a least pursue a minor. After a month of being at Temple, I wanted to take the leap to switch into Tyler and I wanted to do photography. I can't explain it extremely well, but the click of the shutter always makes me go silent and feel happy." 
What's a typical day like in your studio? 
"A typical day around the photo department usually consists of critique or workdays. My classes are typically in the morning and run until the evening. If I have a class like Photo Process or Darkroom, I'll be spending my time in the developing film, printing, or just simply waiting for paper to dry! I'm either learning new processes and techniques or using them for technical exercises or projects. Sometimes, practice does make perfect. When I need to finish or start things outside of class, I come during open studio hours and work. It can be peaceful to come after hours and work at my own pace while listening to music." 
What have you learned about yourself through your practice? 
"I've learned that I'm at my happiest when making something with my hands. I like tying different mediums and styles into my work, and not limiting myself to one thing." 
What was your initial opinion of Tyler, and how has that changed since being here? 
"My initial worry was that I wouldn't fit in. I love art, but I don't consider it something that exists in every thought I have. I went to art classes as a child, but I only took 2 art classes in high school. I was worried I wouldn't be 'artsy' enough. I felt unprepared and unexperienced. After 3 years here, I feel more confident. I can safely say that all of us here at Tyler have varied interests that don't just encompass art and it's really cool to see others' interest show up in projects." 
What advice would you give to an incoming freshman in photography or an undecided major? 
"My advice would be to keep exploring, whether that be other mediums, techniques, or just your own art practice. Don't be afraid to make mistakes or try new things. If you're undecided right now, that's actually a great thing to be. Even if you remain undecided in your concentration for a year or two, you'll become such a well-rounded and experienced artist after taking various studios. My advice to photo majors is to go beyond thinking about the camera as the only tool for photography. There are a lot of other processes that exist."
Angela Sileo, '23, (she/her) is pursuing a Bachelor of Art in Photography with a minor in Art History.