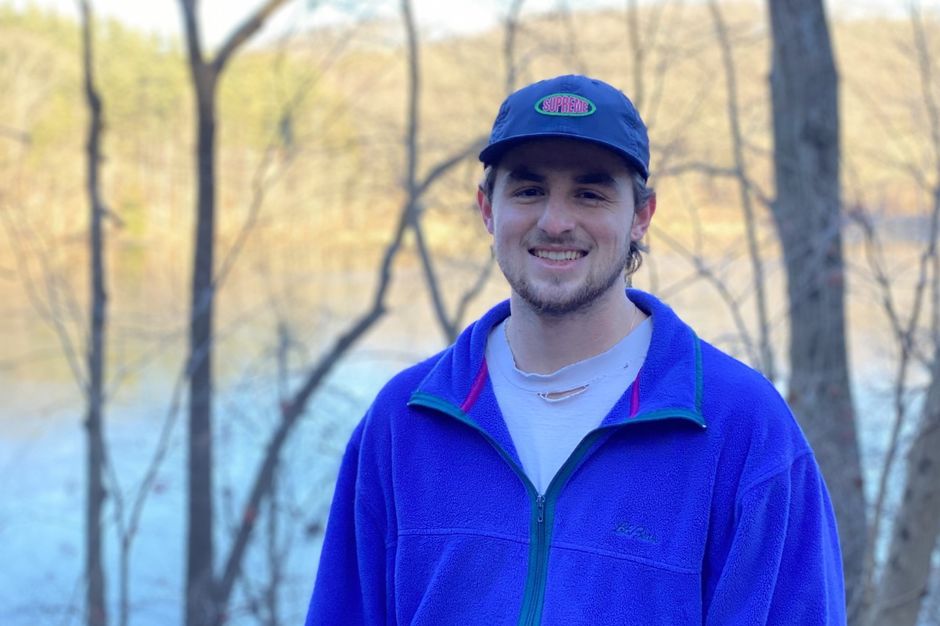 Visual Studies
Isaac Horning
Name
Isaac Horning
Hometown
York, PA
Tyler degree program
BA in Visual Studies
Why Tyler?
Growing up in rural Pennsylvania, I always had a craving for a more diverse secondary education experience. Because of Tyler's location on Temple University's Main Campus in North Philadelphia, as well as its world-renowned facilities and programs, I knew it was the place for me.
Why Visual Studies?
The two things I have always loved about art making are its infinite range of material possibilities and its inherently therapeutic qualities. The act of creating is an incredibly helpful tool in allowing me to find my voice and express myself.
Being a Visual Studies major allows me to explore the wide range of mediums and content that Tyler has to offer while still being able to pursue my therapeutic interests via psychology courses at Temple—this has set me up for both graduate school as well as a career as a therapist. This is what sets Visual Studies so far apart for me. I have been blessed with a vast array of coursework, from studios with world-renowned artists like Pepón Osorio in Community Arts Practices to enriching academic resources and courses with insightful scholars across Temple—a large, public research university.
On balancing creativity with activity
In order for me to maintain a creative mind I have to be active. Recreational sports provide the perfect opportunity to socialize and get moving without the pressures of trying out for teams. I joined the recreational volleyball league and also play flag football.
My Art Therapy Internship
My internship with a practicing art therapist was by far my most enriching experience to date. I learned exercises, techniques and insider tips that I couldn't have gotten anywhere else. This early access to the knowledge achieved by a seasoned professional has done wonders for not only my confidence but also my excitement to work with and heal my community.
Why I like Philadelphia
Philadelphia cares about what you do. The more you do in the city, the more the city will reward you with opportunities to learn and grow. While it may look big, it's network and social fabric are knit incredibly tight.  
What do you plan to do after graduating?
I plan on attending a two-year master of arts in art therapy and counseling program and marrying my highschool sweetheart/fiance!