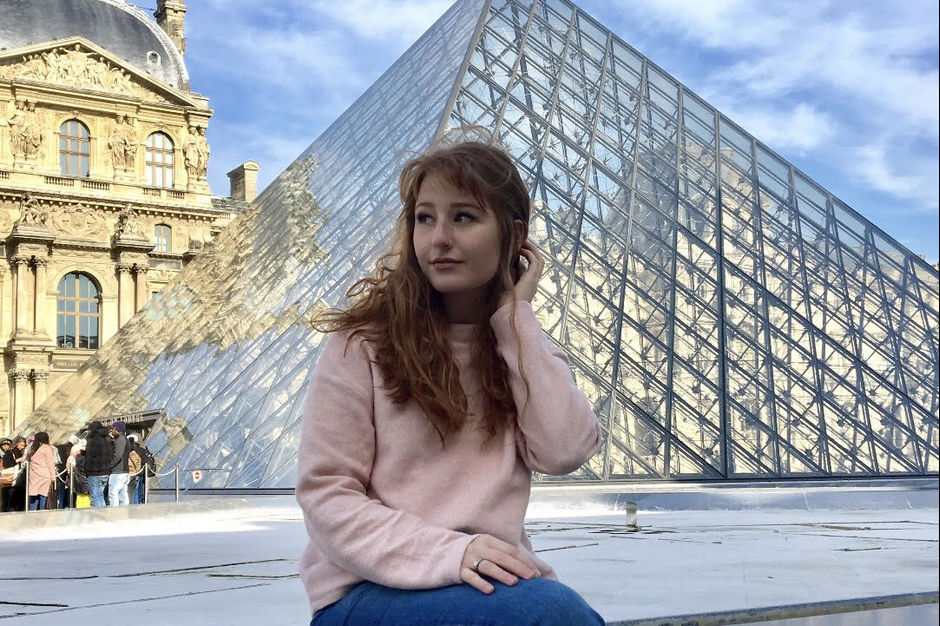 Art Therapy, Art History
Jordan Bertok
Name
Jordan Bertok
Hometown
York, PA
Tyler degree program
BA in Art Therapy with a Minor in Art History
Why Tyler?
Tyler was my first choice. I came in as a Visual Studies major, knowing I wanted to eventually go to graduate school for an MA in Art Therapy. 
At the end of my freshman year, it was announced that Tyler would be introducing an undergraduate Art Therapy program, so I immediately transferred into it my sophomore year! There aren't many art therapy undergraduate programs in the United States, so I was absolutely thrilled to be a part of this new major. 
Art History minor
The Art Therapy program requires us to take several art history courses, and I also took additional art history courses while studying abroad in Temple Rome, so it was actually quite easy to pick up a minor in Art History. 
I was always fascinated by museums as a kid, and both campuses in Philadelphia and Rome do an outstanding job at incorporating museum trips throughout the course schedule. Actually, one of my favorite memories while studying abroad was during a field trip to La Galleria Nazionale d'Arte Moderna e Contemporanea with professor Shara Wasserman. She is so well-connected throughout Rome as director of exhibitions at the Temple Rome Gallery of Art that when one of my classmates had a question about a piece of art hanging on the wall, she actually called the artist on the spot to get an answer! It was so cool!
Professor that had a big impact
Lisa Kay [program head of Art Therapy]. She's guided me every step of the way through the program, and she was even the one who encouraged me to apply for the position of Tyler's Class of 2020 Commencement Speaker [Note: Temple University's in-person Commencement was postponed due to COVID-19]. 
When Dr. Kay established the Art Therapy program in Fall 2017, I was in the first class of students to take her new Introduction to Art Therapy course. When the semester came to a close, we were given an opportunity to sit with her for coffee in the Tyler cafe for an open discussion. We reflected on the class, broke down what worked and what didn't work, and expressed our hopes and goals for the program. Since then, I have found myself seeking out Dr. Kay for academic and career advice throughout my time at Tyler.
The Tyler experience
I'd say I have some amazing friends in every single program. My best friend is in Glass. I feel like Tyler just does such a good job of incorporating different opportunities and programs to meet other people outside of your major. 
Taking classes online 
[Editorial Note: In March 2020, like colleges and universities around the United States, the Tyler School of Art and Architecture, Temple University transitioned to online classes for the remainder of the semester, as a preventative measure against the evolving COVID-19 pandemic.]
 
The online learning environment ushered in a whole new sense of community at Tyler. I was surprised to see how many discussion panels, club meetings and group assemblies were offered via Zoom. The WHAT student newsletter became more important than ever, and definitely helped me stay updated as a member of the school. I'm proud of how quickly faculty and staff were able to adapt to teaching in a virtual environment, which gave students like myself the confidence to take on this new format of learning. 
What do you plan to do after graduating?
I've had my trials and errors in finding my place in the art world. I will actually be attending the Philadelphia College of Osteopathic Medicine to pursue my MS in School Psychology because of professors like Dr. Kay who reminded me that I can always incorporate art into other career paths—you don't have to specifically pursue an arts-based career just to keep art in your life.