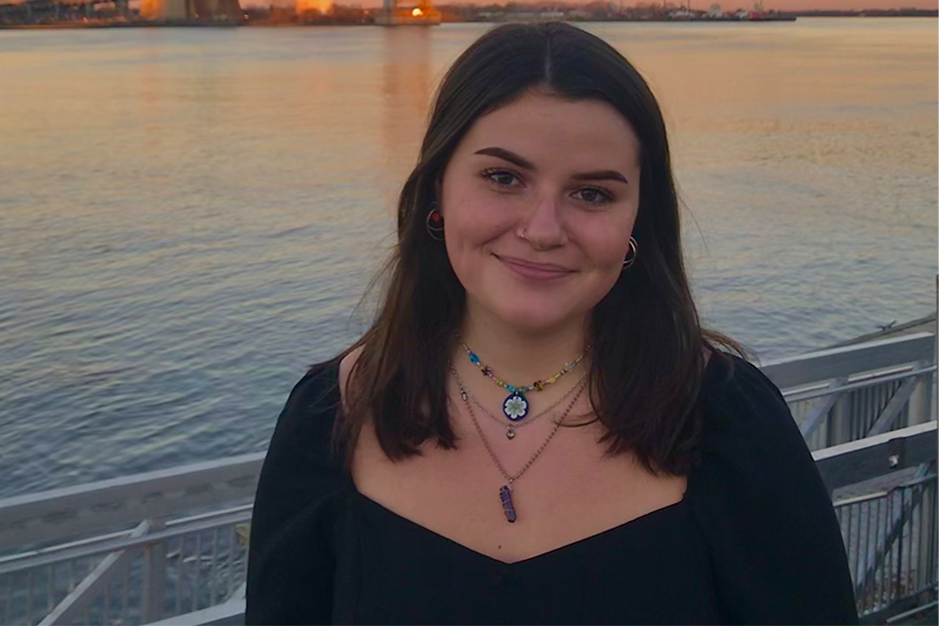 Art Education
Josie Newman, '23
Why did you choose Art Education? 
"I chose art education because there is so much power in the teaching of art in its ability to give students a creative outlet, be a personal support system, give kids the resources to express themselves, and allow students to see the world as multidimensional. Art has always been there for me when crises arise, and it can serve as a constant for students, too. A teacher can really make or break an individual's school experience, and I want to be the person that helps students look forward to school." 
When was the first time you realized you were interested in your program? 
"I think my interest in art education developed over time. I felt the impact that my art teachers had on me, and I want to be that figure for others. When visiting Tyler and hearing the description of art education being a combination of studio courses and education courses, I knew it was right for me. I couldn't wait to learn more about jewelry making, fiber arts, ceramics, and painting while also learning about the sociocultural impact on one's education, how to be there for English language learners, and catering to students with disabilities. Art education is the perfect mix for me because it combines my love for art with my passion for supporting and encouraging others." 
What have you learned about yourself through your practice? 
"I have learned the importance of patience. Just like creating art requires patience, so does teaching. Kids may act out or have a hard time understanding something, but there are always reasons behind everything. We don't know what they are going through, so it is best to be calm and collected." 
What has your observation experience been like?
"It has been such a great experience to be able to work in the field before fully delving into it as an art educator. Last semester I did an observation each week at Woodrow Wilson Middle School. I helped out in the art classroom and absolutely loved it. It was so fun to help the students with their projects and assist the teacher with preparing her lessons. Every art ed major becomes a student teacher their last semester. I can't wait to student teach and get the full experience of teaching art."
What was your initial opinion of Tyler, and how has that changed since being here? 
"The first time I walked into Tyler, I loved it. That hasn't changed at all. The facilities, the professors, and the community are just amazing. I have always felt accepted and welcomed here. Being a student ambassador at the Tyler admissions office has made me love Tyler even more. I get to give tours of the beautiful building to prospective students and remember when I was in their shoes. Seeing their potential love for Tyler makes me happy." 
What advice would you give to an incoming freshman in Art Education or an undecided major? 
"Choose art education because you are passionate about becoming an art educator, not because you want a reliable income in the art field. It is so important to create a classroom that is a safe space for students to creatively express themselves, which is why you have to be passionate about art education to pursue it." 
Josie Newman, '23, (she/her) is pursuing a BA in Art Education with a minor in Art History.