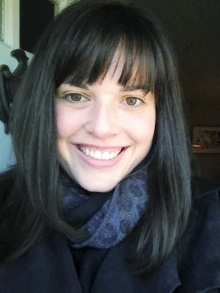 Julia Mead
Julia Mead is now a resident of Denver, Colorado after growing up and attending school in Philadelphia, Pennsylvania. She has a passion for perception and a rare ability to capture the sublime and intrinsic qualities of life through photography. She enjoys reshuffling her photographs to study the collision of nature and society in atypical narrative structures, expressionism and existentialism. Julia loves to share her enthusiasm for photography with her students and to create open-minded and productive working environments where technique and concept play an equal roll in the careful development of habitual creative cycles.
She has taught photography at the University of the Arts, The Fels Community Center, Tyler School of Art (currently online), and the Philadelphia Photo Arts Center.
Julia is accomplished in exhibiting her work nationally and internationally and has most recently been a part of two group shows in Philadelphia at the Random Tea Room and the Goldilocks Gallery. She will be showing her work at the Go-See Art Venue in Colorado Springs in 2017.
MFA Photography
Tyler School of Art, 2015
BFA Photography with President's Award
University of the Arts, 2009