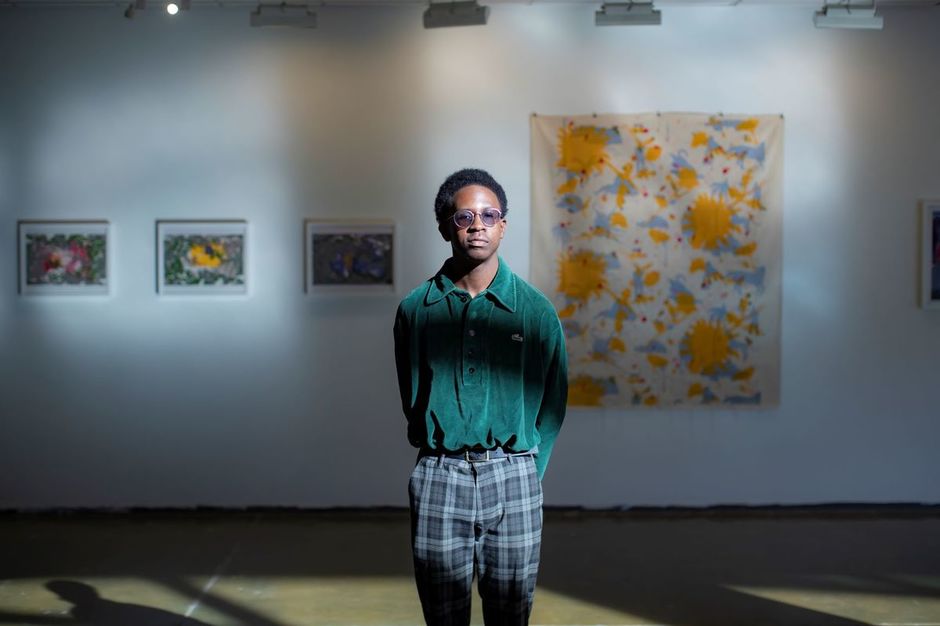 Sculpture
Lloyd-Princeton Cangé
Name
Lloyd-Princeton Cangé
Hometown
Honey Brook, Pennsylvania
Tyler degree program
BFA Sculpture
Why Tyler?
I have experienced an enormous amount of support. My professors have been in my corner from day one, giving me the confidence to do all the things that I'm doing now. I would not be where I am without them.
Study abroad experience
I wanted to experience a completely different, non-Western culture—something very far from home. My advisor at Tyler told me that I could study abroad in Japan for a semester at Temple University Japan in Tokyo. The challenge of it was very exciting—interacting with people, riding the subway, eating all this incredible food. There were six Tyler students who went there, and we forged lasting, meaningful relationships.
Student organization I re-launched
I re-launched the Artists of Color Collective of Temple University. It had previously existed but then dropped off for a semester or so. As an artist of color, there can be a feeling of isolation that affects the work that you make, the spaces you feel comfortable in, the things that you feel comfortable saying. I knew I needed a space and a community at Tyler and at Temple and I figured if I did then other people did as well. That's our mission—building a community for artists of color and strengthening ourselves through art. It's now a very collaborative effort. We meet every week. We discuss what we've been doing lately and the things that we are struggling with and we supplement that with videos, lectures, crits and exhibitions.
What I did this summer
I was accepted into the Fabric Workshop & Museum's College/Postgraduate Apprentice Training Program, which was really cool. We got to see the inner workings of the Fabric Workshop, meet all the studio and gallery staff and see what it takes to run an organization like that. Their archives are incredible, and they work with so many amazing artists. The main project of the apprenticeship was creating a three-color repeat that we printed on an eight-yard piece of fabric (see photo above). It's such a collaborative process. I met so many incredible people—and it's right here in Philadelphia.
Photo by Ryan S. Brandenberg, Temple University Photography