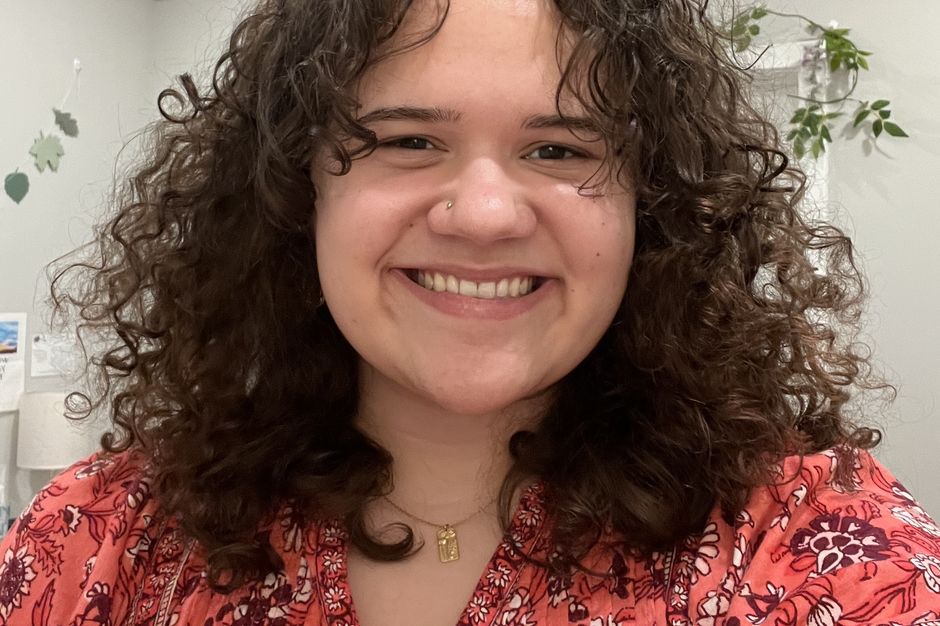 Art History
Lydia Davidheiser, '23
When was the first time you realized you were interested in your program?
"I came to Temple as a Communication Studies major but took an Art History survey course as an elective during my first semester. It sparked such an interest in me that I decided to change my major within the first two weeks of being a freshman. Since then, I haven't looked back!"
What's a typical day like in your studio?
"Typically, art history courses are lecture-based but also include engaging, meaningful conversations with classmates and the professor throughout. Beyond the classroom, art history students read historical documents, journal articles, book excerpts, news reports, etc. in relation to class material and occasionally complete reading responses and analytic essays regarding what we have learned in class. Students will also visit local museums, typically twice a semester, with their class to enhance learning and view objects in-person."
What have you learned about yourself through your practice?
"Once students complete the first two base-level survey courses for the major, upper-level courses can be taken. Upper-levels focus on specific time periods and subjects, which has allowed me to find niches of history that I particularly enjoy. Through taking these courses and engaging with professors, I have also learned about the variety of fields to which I can apply my knowledge and skills. This has led me to recently intern within the Marketing/Public Relations/Design department at the Reading Public Museum last year. This summer, I will also be fortunate enough to work at the Barnes Foundation here in Philadelphia as an Editorial/Publications intern."
What was your initial opinion of Tyler, and how has that changed since being here?
"Upon becoming a Tyler student, I immediately felt at home. The community here as a whole is so welcoming and inclusive, making it a safe, creative space for students to interact with one another and explore their passions. The building itself is also an incredibly refreshing space to walk through before arriving at class. When heading down to the Art History hallway, I always pass through our bright green atrium, which is usually filled with student work or something interesting/unique to look at. If anything, I have fallen more in love with Tyler as I've progressed throughout college. Needless to say, it will be very difficult to leave come spring 2023!"
What advice would you give to an incoming freshman in your program or an undecided major?
"If I had any advice to give to incoming freshmen or those who are undecided, it would be to EXPLORE your many interests, even if they don't intersect, and give yourself grace in the process. When I first came to Temple, it was my belief that I had to have everything figured out about my future career and personal life. If you're in the same boat, it's okay! I quickly learned that forcing myself onto a narrow, defined pathway would only exclude me from the exploration I desired, and looking back, I'm glad that I decided to challenge my limiting beliefs and embrace the confusion. By allowing myself to take seemingly unrelated courses outside of my major, I discovered that I could be more than just one thing and learned how limitless Art History is in terms of how/where I can apply myself. It was definitely a difficult, unnerving journey at times, but I would do it all over again in a heartbeat!"
Lydia Davidheiser, '23, (she/her) is pursuing a Bachelor of Art in Art History.