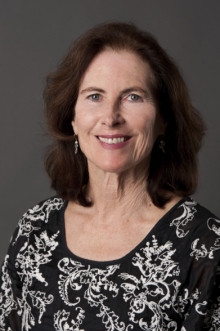 Martha Madigan
Martha Madigan is best known for her exquisite solar photograms and public art works that refer to, record or transform aspects of nature and the human figure.  Madigan has explored the history of photographic light sensitive materials from the earliest cyanotype process to the latest in digital color photography.  
Madigan studied art education at the University of Wisconsin in Madison and earned an MFA in Photography from the School of the Art Institute of Chicago in 1978.  Martha Madigan has served as a professor in the Photography Department, Tyler School of Art/Temple University since 1979.  She has received numerous awards, grants and fellowships from the National Endowment for the Arts, the Pennsylvania Council on the Arts, Temple University, and other organizations.
Her work is exhibited internationally, and is in the collections of major museums including the Philadelphia Museum of Art, the Metropolitan Museum of Art in New York, the Art Institute of Chicago, as well as in private collections and institutions worldwide.  Martha Madigan is represented by the Michael Rosenfeld Gallery in New York City, and by Jeffrey Fuller Fine Art, Ltd. in Philadelphia.