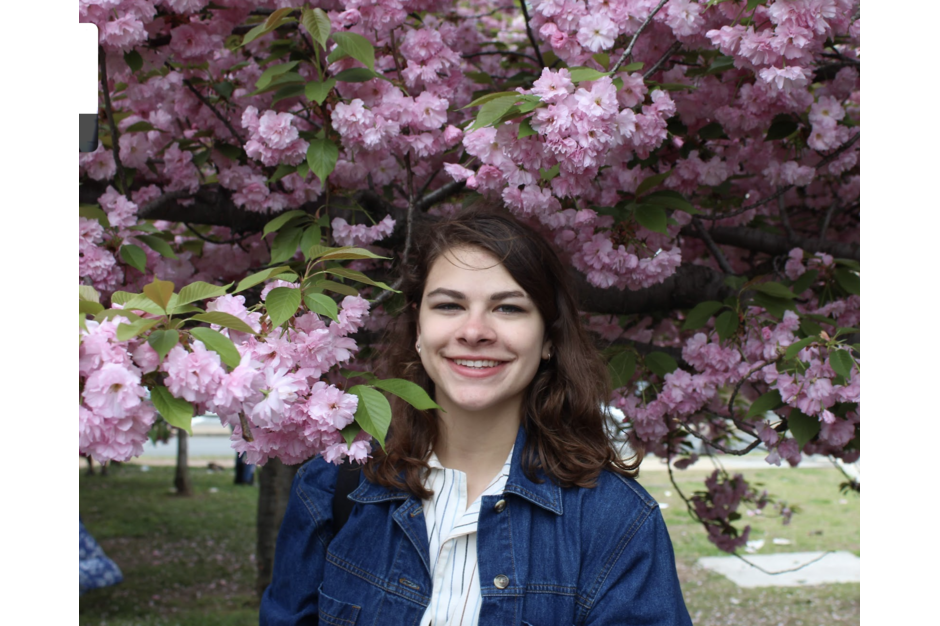 Art Therapy
Mia Stavarski, '22
When was the first time you realized you were interested in art therapy?
"I first learned about the program when a Tyler admissions counselor came into my high school. She had mentioned that there was a new program called art therapy that started within the past year. As someone who loved art and psychology, I knew that this was the perfect way to serve others. I loved the idea of using visual arts to express rather than words. I am so lucky to have found this program and learned about art therapy when I did. After considering all other schools, I knew a versatile university that Tyler was a part of could take me where I needed to go."
 
What's a typical day like in your studio?
"Because of my major, there's no typical day in one studio. I've had the wonderful opportunity of experiencing all that Tyler has to offer. It's perfect for me because I'm able to learn all mediums. This way I can be an effective art therapist and utilize any material in my own creative process. When I am in the studio, I'm happy to utilize the resources that Tyler has. Each studio has its own fun community and connections. It's been a pleasure to experience them all." 
 
What have you learned about yourself through your practice?
"I learned so much during my time at Temple. I feel like I learned the basics and misconceptions about art therapy, the foundations of psychology, and the creative process in relation to all mediums. I learned how to self-regulate, how to create work that extends and works with the outside boundaries set by class, and how to prepare myself for the future." 
 
What was your initial opinion of Tyler, and how has that changed since being here?
"When I first walked into Tyler, it felt like home. The warmth and acceptance that you feel when walking into this amazingly big space are like no other. I could tell that there were numerous opportunities for me here. I had been told how great Tyler was, but the gut feeling confirmed that for me. That gut feeling I had was true. I felt so comfortable in this space that it has supported me to get where I'm going. The feeling remains the same, even though it is more familiar now." 
 
What advice would you give to an incoming freshman in your program or an undecided major?
"Don't stress your experience and take advantage of the opportunities that Temple has. I was so nervous that I wouldn't do college the "right way", but there is no "right way"; you just do what's best for you. I was so nervous that I wasn't doing enough, but I started doing what I wanted. I was much happier doing what I wanted rather than doing what I thought I needed to do as an art therapy student. Because of this, I grew in the ways I wanted and got the best out of my college experience." 
Mia Stavarski, '22, (she/her) is pursuing a Bachelor of Arts in Art Therapy with a minor in Psychology.