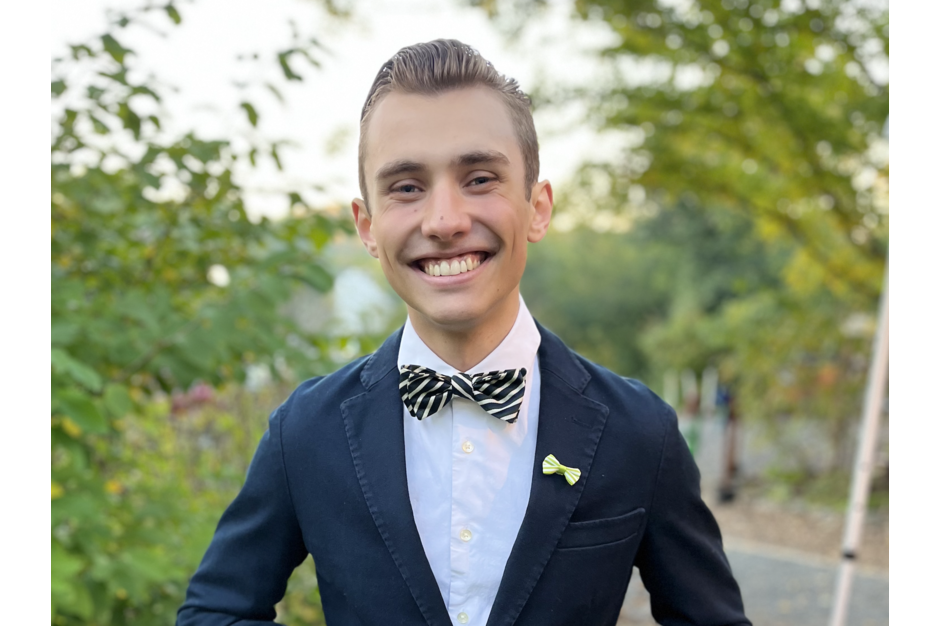 Landscape Architecture
Patrick Rieker, '24
When was the first time you realized you were interested in your field of study?  
I didn't even know Landscape Architecture existed until the fall of my freshmen year at Temple. After coming to Temple as a Journalism student and realizing that wasn't for me. I did some soul searching and connected with an advisor who told me about this field. After volunteering in arboretums growing up and having an overall love of the outdoors, once I saw Landscape Architecture as an option and read the description, it all made sense.
What's a typical day like in your studio?
Typically, in my studio class, we start off with a brief introduction from the professors for 30 minutes or so before diving into our work. The professors walk around and have one on one critiques or meetings with each student or as needed. Then we generally come together as a class one more time to discuss next steps in the project and go over housekeeping information before working for the remainder of the class period with our peers.
What have you learned about yourself through your practice?  
I have learned how much I enjoy people. Landscape architecture is all about designing functional outdoor spaces and getting to envision and model spaces that I would want to use or spend time in. As an architect I enjoy working with others to bounce ideas off of and draft with the create spaces for people.
What was your initial opinion of Tyler, and how has that changed since being here?  
Coming from a less-artistic background, I was intimidated to be going to an art school at all, but I was wrong to be scared. Tyler has been more than welcoming and allowed me to develop my own style as I learn the fundamentals and blossom into a designer. 
What advice would you give to an incoming freshman in your program or an undecided major?  
The best piece of advice that I was given that I would recommend to everyone is to not be afraid to dive in and go for it. By putting your full self out there, you can get the most feedback which can allow you to learn and grow in your field of study and as a person.