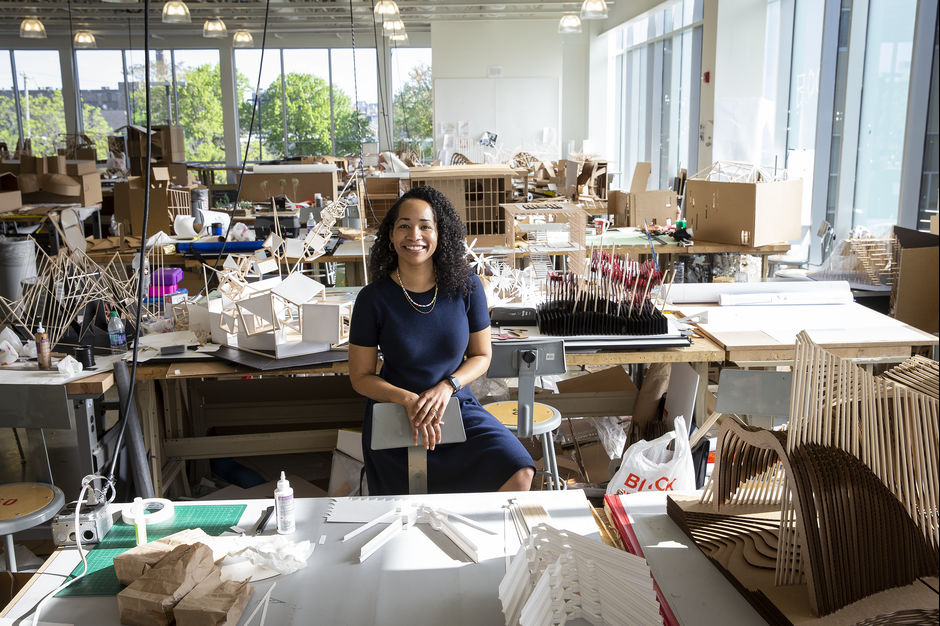 Associate Professor and Chair of Architecture and Environmental Design
Architecture, Facilities Management, Historic Preservation
Rashida Ng, RA
Rashida Ng is an architect and educator whose research seeks to negotiate the complex interrelationships between constructed and natural systems. She has authored numerous papers on these topics and co-edited the book, Performative Materials in Architecture and Design [Intellect] in 2013. Her work has been funded by grants from the Pennsylvania Green Building Alliance, the Architectural Research Centers Consortium and the Vice-Provost for the Arts at Temple University. More recently, Rashida has turned her attention to the intersection of racial and environmental justice in architecture. In October 2019, she published the op-ed "What Will It Take? Reflections on Diversity, Equity, and Inclusion in Architectural Education" in the Journal of Architectural Education [Taylor & Francis].
 
A registered architect with the Commonwealth of Pennsylvania, Ng has practiced with firms in Georgia, Connecticut and Pennsylvania. She is co-founder and president of SEAMLab, a non-profit think tank organization dedicated to research focused on materiality within the built environment and is also principal of RNG Design.
In 2015, Rashida was elected to the Board of Directors of the Association of Collegiate Schools of Architecture (ACSA), an international membership association of over 200 architecture schools. Serving as ACSA President in 2019-2020, Rashida was the first African-American woman in the association's 107-year history to hold this position.
MArch, University of Pennsylvania, School of Design, 2001
BSArch, Georgia Institute of Technology, 1997
Selected Work
Ng, R., Wit, A. J., & Hsieh, T. (2018). Cloud Magnet. ARCC Conference Repository. 
     doi:10.17831/rep:arcc%y537
Lindsey, B., & Ng, R. (2017, Winter). Diversity by Design?. Context: Journal of the AIA Philadelphia, 20-23.
Wit, A. J., Ng, R., Zhang, C., & Kim, S. (2016). Composite Systems for Lightweight Architectures: Case
     studies in Large-scale CFRP Winding. In K. Velikov, S. Manninger, M. del Campo, S. Ahlquist, & G.
     Thün (Eds.), Posthuman Frontiers: Data, Designers, and Cognitive Machines [Proceedings of the
     36th Annual Conference of the Association for Computer Aided Design in Architecture (pp. 326-331).
     Fargo, ND: ACADIA.
Ng, R., & Patel, S. (Eds). (2013). Performative Materials in Architecture and Design. London, UK: Intellect
     Ltd.
Smith, R., Quale, J., & Ng, R. (Eds). (2013). Proceedings of the 2012 ACSA Fall Conference: OFFSITE:
     Theory and Practice of Architectural Production. Washington, DC: ACSA Press.
Image credit: Temple University Photography / Joseph V. Labolito