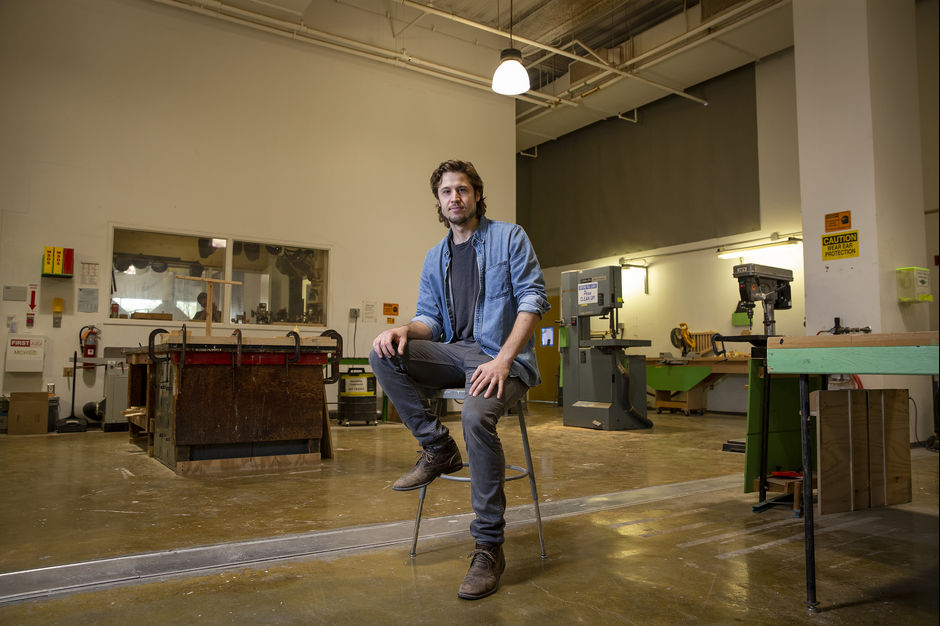 Assistant Professor of Instruction
Sculpture
Timothy Rusterholz
Tim Rusterholz is an artist, CAD/CAM specialist and educator focused on figure and land based formation. Utilizing 3D modeling and milling applications as an extension of the hand to cross over with traditional sculpting techniques, his work presents an experience of psychological displacement in nature, representing multiple positions between vision and rationality.
Tim creates objects and installations that convey an illusion of a hauntingly self-aware human presence, whether through anatomical portraiture rendered in raw construction material or 3D scanned surface data transferred from remote rock faces to ephemeral form.
Tim Rusterholz is based in Philadelphia, PA and manages RustFab LLC, a design company dedicated to concept engineering and fabrication for artists and companies requiring custom builds for contemporary sculpture and architectural projects.
MFA, Sculpture, Tyler School of Art and Architecture, Temple University, 2011
BFA, Sculpture and Extended Media, Virginia Commonwealth University, 2009
Image credit: Temple University Photography / Joseph V. Labolito