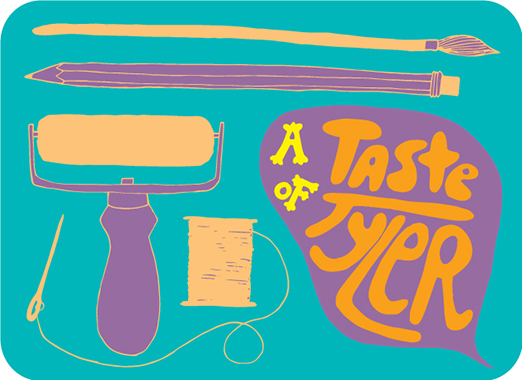 ​March 16, 2018
 
Professional Development Workshops: K – 12 Educators
ACT 48 credit - Door Prizes - Snacks
PROGRAM OVERVIEW
Join us for an afternoon of taste-testing through hands-on art making and learning workshops with Tyler's Art and Art Education and Community Arts Practices faculty and staff. Now in it's second year, this professional development event is co-sponsored by Art Education and Community Art Practices, Tyler Admissions and Tyler Continuing Education. We look forward to feasting with you!
Schedule:
1:00 – 1:30 p.m.          Registration
1:30 – 4:00 p.m.          Workshops
Attendance Fee: 
Early Bird Rate: Before Feb 1, 2018 - $20.00
Regular Rate: Feb 1st or later - $30.00
For questions contact Tyler Continuing Education: 215-777-9010
ACT 48 CREDIT
Provided by the School District of Philadelphia for district art teachers and the Pennsylvania Art Education Association- paeablog.org for non-School District of Philadelphia art teachers. 
---
What's on the Menu?  COMING SOON! Check back soon for workshop descriptions.
Choose one workshop to attend from our art education workshop buffet! Workshop descriptions are listed below. You will be asked for your 1st, 2nd and 3rd choices when registering. (All workshops are 2.5 hours)