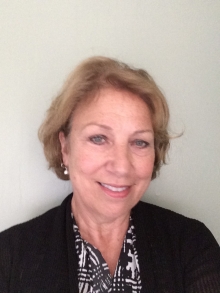 Sally Harrison
Sally Harrison is a Registered Architect in Pennsylvania. She has professional and teaching expertise in social impact design, sustainable urban design, and urban history/theory. She is the director and co-founder of The Urban Workshop, an interdisciplinary university-based practice that undertakes collaborative, community-centered research and design in underserved postindustrial neighborhoods. Professor Harrison's design and scholarship is published in numerous books and journals and has been recognized in national, international and regional design awards programs.
Harrison's work has been presented in Designed for Habitat: Collaborations with Habitat for Humanity (Routledge, 2013). Other authored publications include "Trans-activism in Design: A Case Study", in CHANGE, Architecture, Education, Practices (ACSA 2013); "Uncovering the Human Landscape of North Philadelphia" in Service Learning in Design and Planning: Education at the Boundaries (New Village Press 2012); "At the Margins: Politics and Design Now" in Leverage: Strengthening Neighborhoods through Design (CDC 2011); "The Craft of Inefficiency: Project 1800 and Habitat North Philadelphia" in Community/Architecture: 57 Contributions from International Research, (Festival Architettura Edizioni 2010); "Four Ways of Knowing: A Multidisciplinary Approach to Teaching Community-Based Design" in ARCC Journal of Architectural Research (ARCC  2006); and "Between Tower and Street" in The Journal of Urban Design (Carfax 1999).
Professor Harrison and the Urban Workshop have received awards from SEED (Social Economic Environmental Design), AIAPennsylvania, Architecture Magazine, and grants from the US Department of Education, Pew Charitable Trusts, local organizations and Temple University.
Sally Harrison has served on the boards of the Philadelphia and Pennsylvania AIA, and serves on the Editorial Board of Context, the Journal of the Philadelphia AIA. She is a member of the Advisory Board of Design Philadelphia Redevelopment Authority, and a founding member of the Community Design Collaborative.
She received the BA magna cum laude from University of Pennsylvania and MArch from the Massachusetts Institute of Technology.