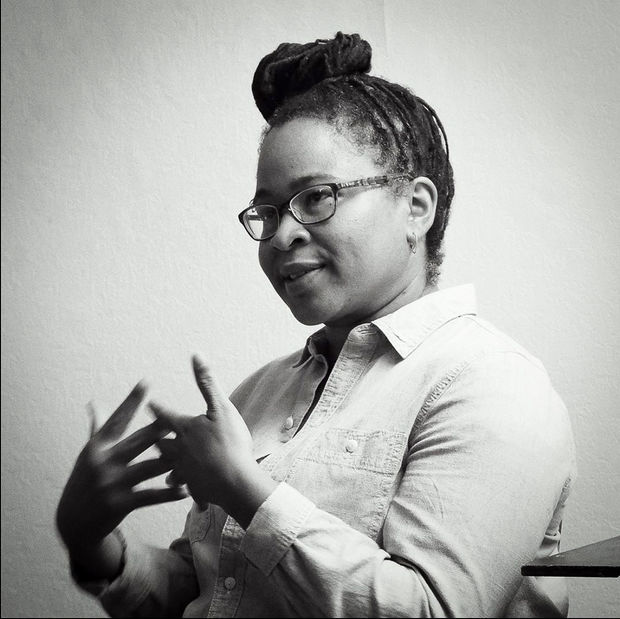 Critical Dialogue: DuPlessis Lecture in Poetry and Poetics with Renee Gladman
Renee Gladman is a writer and artist preoccupied with crossings, thresholds, and geographies as they play out at the intersections of poetry, prose, drawing, and architecture. She is the author of fourteen published works, including a cycle of novels about the city-state Ravicka and its inhabitants, as well as three collections of drawings: Prose Architectures, One Long Black Sentence, and Plans for Sentence.  
The DuPlessis Lecture is named after Professor Emeritus Rachel Blau DuPlessis. DuPlessis' poetry often speaks to the concerns of her critical work and her critical works often stretch the conventions of the scholarly essay. This lecture series honors DuPlessis' expansions of literary form, and features poets who write in a number of different registers.
This event is co-presented by the Creative Writing MFA Program at Temple University and the Tyler School of Art and Architecture. The Critical Dialogues Series is hosted by Tyler School of Art and Architecture at Temple University and is partially supported through the Temple University General Activity Fund. 
Photo: Phillipe Mangeot