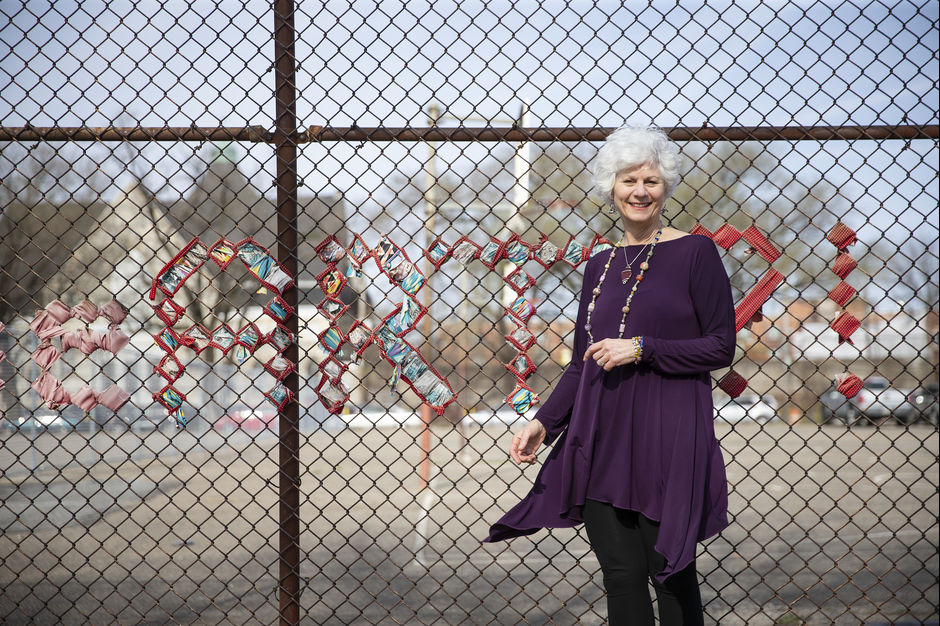 Associate Professor, Department Chair of Art Education & Community Arts Practices and Program Head of Art Therapy
Art Education, Art Therapy
Lisa Kay, EdD, ATR-BC
Lisa Kay is an artist, educator, board-certified art therapist and researcher whose practice explores the intersections of art education and art therapy, with a focus on art as resilience and healing.
 
Kay is a National Art Education Association's (NAEA) Distinguished Fellow, Class of 2021, a Fulbright Scholar, the recipient of the National Art Education Association 2014 Women's Caucus Mary Rouse Award and the 2016 Council on Exceptional Children, Kennedy Center Very Special Arts Peter Geisser Special Needs Educator of the Year for her significant professional contributions.
 
Her interest in narrative storytelling that encourages personal reflection, self-knowledge and healing in the context of making art is evidenced in her scholarly publications, her dedication to art education and art therapy, her selection of focus as a Fulbright Scholar and in her own artwork.
 
EdD, Northern Illinois University, 2008
MA, University of Memphis, 1980
BFA, University of Memphis, 1975
Selected Awards
Peter J. Geisser Special Needs Art Educator of the Year (2016)
National Art Education Association (NAEA), The Council for Exceptional Children (CEC), VSA
Outstanding Special Needs Art Educator (2015)
Pennsylvania Art Education Association  
Mary Rouse Award (2015)
Women's Caucus, National Art Education Association
Fulbright Scholar (2011)
Bridging Borders: Art Therapy, Art Education and Qualitative Inquiry, Hungary 
 
Selected Work
Kay, L. (2020). Therapeutic Approaches to Art Education. Worcester, MA: Davis Publications.
 
Kay, L. (2018). Yellow Bricks: Transformative Art Pedagogy. In A. Hunter, D. Heise, & B. Johns (Eds.), Art
     for Children Experiencing Psychological Trauma: A Guide for Art Educators and School-Based
     Professionals (pp. 157-166). New York, NY: Routledge.
Kay, L., & Wolf, D. (2017). Artful Coalitions: Challenging Adverse Childhood Experiences. Art Education,
     70(5), 26-33.
Kaiser, D. H. & Kay, L. (2016). Arts-Based Research: Creating Knowledge in Art Therapy. In D. E. Gussak,
     & M. L. Rosal (Eds.), The Wiley-Blackwell Handbook of Art Therapy (pp. 663-672). Chichester, UK;
     Malden, MA: John Wiley & Sons.
Kay, L. (2013, March). Bead Collage: An Arts-Based Research Method. International Journal of Education
     & the Arts, 14(3), 1-8. Retrieved from http://www.ijea.org/v14n3/
Image credit: Temple University Photography / Joseph V. Labolito