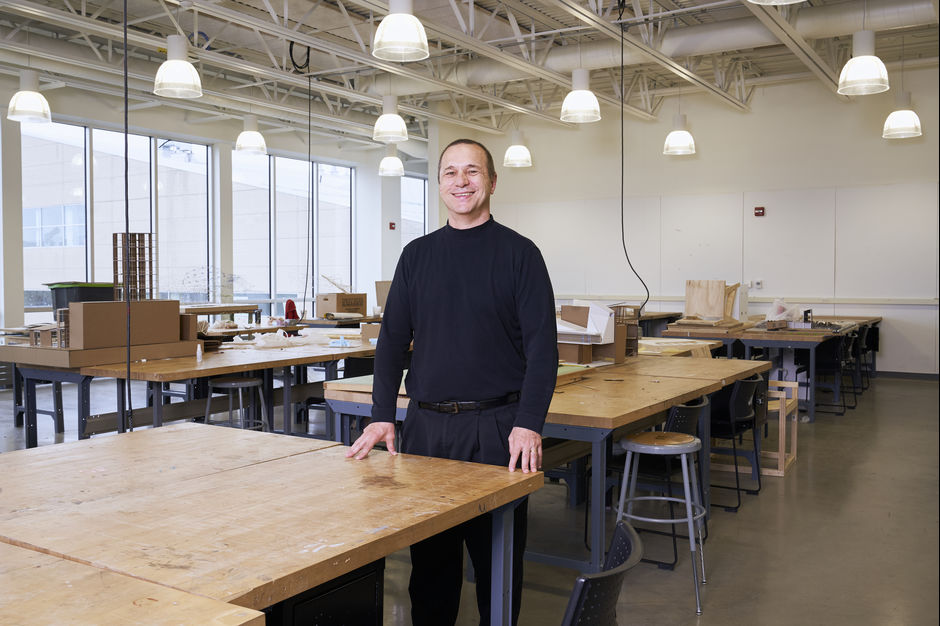 Associate Professor and Graduate Curricular Head
Architecture
Pablo Meninato, PhD
Pablo Meninato is an architect, architectural critic and historian whose research focuses on the conception and development of the architectural project. 
He is the author of the book, Unexpected Affinities, where he proposes a historical reassessment of the concept of architectural type and its impact in the design process. In the final portion, the book examines the affinities between the tactics of the readymade, as conceived by the artist Marcel Duchamp, and typological displacement, a question that introduces a reassessment of the correspondences between contemporary art and architecture. 
In his current research, Meninato examines how various emerging Latin American architects are developing new and original urban design tactics towards upgrading the quality of life of informal settlements. The work discusses the various ways that contemporary designers in Latin America are attempting to intervene in informal settlements physically without affecting them socially, enhancing their urban conditions while alleviating environmental and social problems ranging from inadequate public space and housing to unemployment, insecure land tenure and poor sanitation and education facilities.
PhD in Theory, History and Criticism of Architecture. Universidade Federal do Rio Grande do Sul in Porto Alegre, Brazil, 2015
MArch, University of Pennsylvania, 1988
Diploma of Architect, Universidad de Belgrano at Buenos Aires, 1985
Selected Work
Meninato, P. (2018a). Unexpected Affinities: The History of Type in Architectural Project from Laugier to
     Duchamp. London, UK: Routledge.
 
Meninato, P. (2018b). Ledoux – Analogías Inauditas. Summa+, 166, 102-107.
 
Meninato, P. (2018c). Spatial Seductions: The Everyday Interiorities of Marcel Duchamp, Eduard
     Kienholz, and Pepon Osorio. In G. Marinic (Ed.), The Interior Architecture Theory Reader
     (Chapter 14). London, UK: Routledge.
 
Meninato, P. (2016). Alteraciones tipológicas. Summa+, 151, 34-45.
Meninato, P. (2012). (Dis)Assembling: Duchamp and Architecture. In G. Marinic, M. J. Schlachter (Eds.),
     Assemble: d3:dialog, International Journal of Architecture + Design (Volume 1) (pp. 166-179). D3
     Publications.
 
Meninato, P. (2006). Tipología y proceso de diseño. Summa+, 80, 215-217.
Image credit: Stephanie Price