Meet Our
Printmaking Faculty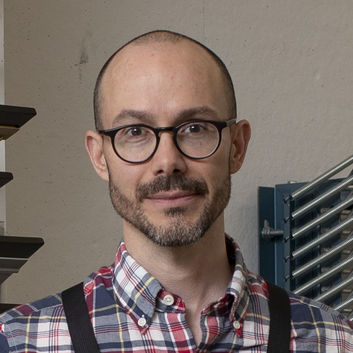 Associate Professor and Program Head of Printmaking
Printmaking, Visual Studies
Email: amze.emmons@temple.edu
Phone: 215-777-9126
Office: Tyler 260C
Website: www.amzeemmons.com

Amze Emmons is a multi-disciplinary artist with a background in printmaking and drawing. His research results in prints, drawings and paintings that explore systems of local experience, architecture, vernacular design and print culture. He also produces temporary collaborative projects that investigate the potential of the multiple.
 
He has held solo exhibitions in Austin, Boston, Chicago, Philadelphia and San Francisco, among other locations. His work has been included in group exhibitions in innovative commercial galleries, artist-run spaces and museums. Emmons has...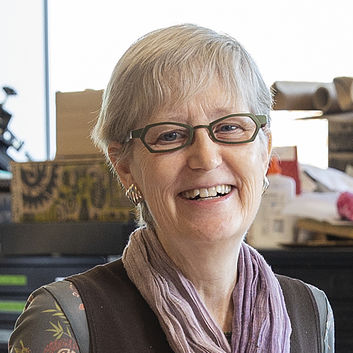 Professor
Printmaking
Email: hesters@temple.edu
Phone: 215-777-9126
Office: Tyler 260
Website: www.hesterstinnett.com

Hester Stinnett's studio practice seeks to utilize the various tools and processes of printmaking as a direct means of drawing rather than primarily as techniques for reproduction. Process and concept go hand-in-hand and are dependent upon one another in her work. Her images are made, as it were, through the press rather than before the press. They embody an ongoing challenge and balance of chance and control inspired by John Cage's steadfast use of indeterminancy as a creative strategy in musical composition. Their internal structures reveal our attempts to tether ideas,...
Adjunct Professor
Printmaking
Galen Gibson-Cornell
Email: tuk46964@temple.edu
Website: www.galengibsoncornell.com

Galen Gibson-Cornell's practice combines urban exploration, found-material collage and Situationist principles of détournement. Through the manipulation, cutting, weaving and scrambling of layers of native paper, posters, flyers and advertisements, his work suggests an alternative viewing of cityscapes in a technologically and culturally shifting global community.

MFA and MA, University of Wisconsin-Madison
BFA, Truman State University
Adjunct Professor
Printmaking
Devin Kovach
Email: d.kovach@temple.edu

Devin Kovach is an American artist currently working abroad at Temple University Rome, where he teaches printmaking and book arts. He also organized the program's first international installment of the ongoing series of symposia on contemporary printmaking called, Print Think Italy. His artistic practice incorporates elements of printmaking, photography and installation.

MFA, Tyler School of Art and Architecture, Temple University

BFA, The University of New Mexico, Albuquerque
Adjunct Professor
Printmaking
Jenn McTague
Email: jennifer.mctague@temple.edu
Website: www.secondstatepress.org

Jennifer McTague is the co-founding director at Second State Press, a communal printmaking studio dedicated to fostering the development of ideas and innovation in printmaking by providing artists with a professional, affordable and supportive workspace. She has an expertise in screen printing on paper and fabric and is also passionate about providing young artists with tools to excel their professional careers.

MA, New York University
BFA, Tyler School of Art and Architecture, Temple University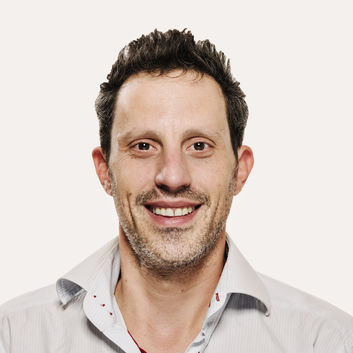 Adjunct Professor
Printmaking
Alexis Nutini
Email: nutini@temple.edu
Website: alexisnutini.com

Alexis Nutini runs Dos Tres Press, a printshop in south Philadelphia where he maintains a print publishing business and develops collaborative print-based projects. He focuses on rigorous experimentation with relief printmaking techniques through hand-carved, reduction woodblock printing and the digital technology of platemaking with Computer Numerical Control (CNC) routing.

MFA, Tyler School of Art and Architecture, Temple University
BA, St. Mary's College of Maryland
Adjunct Professor
Printmaking
Alyssa Piro
Email: a.piro@temple.edu

Alyssa Piro is a multidisciplinary artist working across drawing, printmaking, ceramics and installation. Her work has been included in exhibitions locally, nationally, as well as abroad.

MFA, Columbia University
BFA, Pratt Institute
Adjunct Professor
Printmaking
Kayla Romberger
Email: kayla.romberger@temple.edu
Website: www.kaylaromberger.com

Kayla Romberger is an artist and arts organizer based in Philadelphia. She is co-founder and co-director of the bookshop and exhibition space Ulises, where she has organized exhibitions with artists and publishing groups including Hannah Black, Martine Syms, Pablo Helguera, Hardworking Goodlooking and Bidoun.

MFA, University of Michigan
BFA, University of Montana
Adjunct Professor
Printmaking
Andrea Santos
Email: tuf19167@temple.edu
Website: www.andrealynnsantos.com

Andrea Santos makes paintings, prints, plaster reliefs and sculptural objects that consider the connection between materiality and emotional perception. She has recently completed a studio apprenticeship at The Fabric Workshop and Museum and currently teaches printmaking workshops at Second State Press. Santos has also worked as an edition printer for print publishers including Pace Editions, Durham Press and Princeton University.

MFA, Rhode island School of Design
BFA, Massachusetts College of Art and Design
Adjunct Professor
Printmaking
Marisha Simmons
Email: marisha.simons@temple.edu

Marisha Simons is an artist and printmaker whose artwork borrows images of flora and fauna from landscapes and translates them into abstracted forms of themselves that build a theatrical scale slice of the outdoors. Her installations are hand-printed on silk and hung in spaces in layers, utilizing the transparency of the silk to create a sense of depth.

MFA, University of the Arts
BA, Colorado College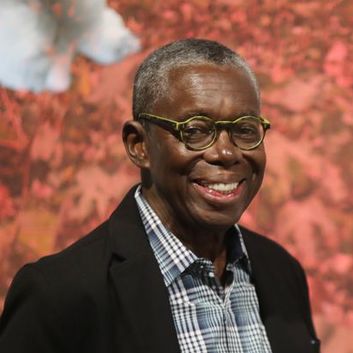 Professor Emeritus
Printmaking
John Dowell (BFA '63)
John E. Dowell, Jr., a nationally recognized artist, captures the pulse of cities and agricultural landscapes of America in his large-scale photographs. Working primarily from sunset until dawn, he focuses on the surface of buildings, the reflections of their exteriors and, quietly, their interior spaces. Illuminating the unseen, he brings awareness to a single moment.

Dowell's fine art prints, paintings and photographs have been featured in more than 50 one-person exhibitions, and represented in the permanent collections of 70 museum and public collections, including the Museum of Modern Art and the Metropolitan Museum of Art in New York City, the Museum of Fine Arts, Boston and the San Francisco Museum of Modern Art.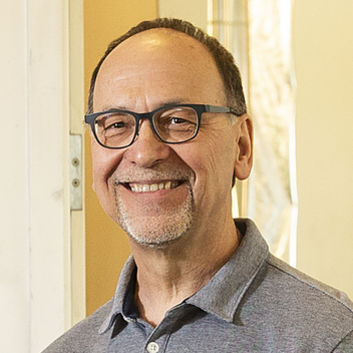 Professor Emeritus
Printmaking
Richard Hricko
Email: hricko@temple.edu
Phone: 215-913-0877
Office: Tyler 260
Website: www.richardhricko.com

Richard Hricko is a printmaker whose work presents composite details of the natural and built environment that honor nature, industry and the course of decay and recovery. Influenced by the tradition of ruins in Italian art, he similarly expresses the passage of time and invokes longing and the pathos of things forgotten but from a uniquely magnified perspective. Hricko has exhibited work nationally and internationally in museums and galleries, including the International Print Center, Brooklyn Waterfront Artists Coalition and the National Academy Museum in New York; Tanks Art Centre, Australia and PH21 Gallery, Budapest.