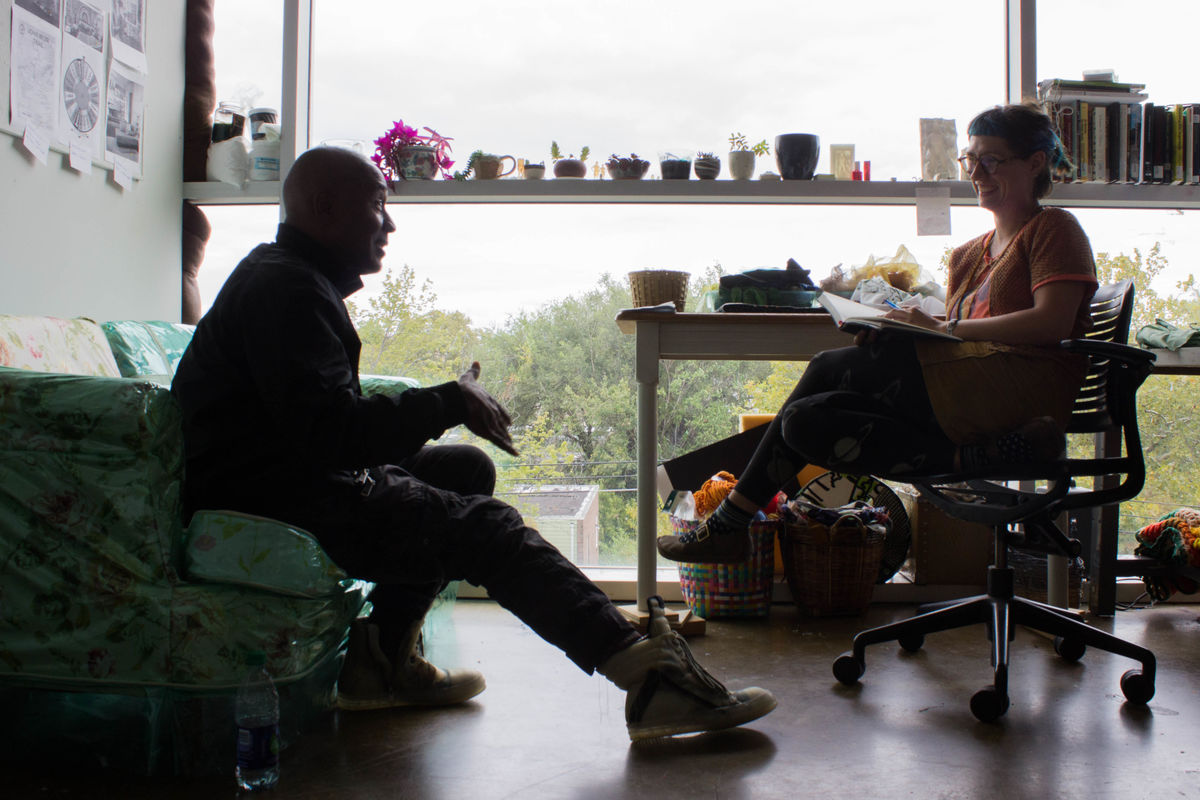 Each year, the Tyler School of Art and Architecture welcomes industry-leading artists, scholars, architects, designers and professionals. Throughout our world-class facilities and campuses, these individuals can be found giving lectures, readings, demonstrations, as well as meeting individually with students for studio visits, conversations and exchanges of ideas.
2020-2021 Visiting Artists, Scholars and Designers
Tamás Ábel
Indira Allegra
Noel W. Anderson
Miguel A. Aragón
The Bearded Ladies
Henry Bermudez
Roland Betancourt
BFAMFAPhD Collective
Eustacia Brossart
Jill Casid
Robert Cheetham
Lisa Congdon
Sekou Cooke
James Defilippis
Maria del Carmen Montoya
Johannes DeYoung
Sebastian Duncan-Portuondo
Percy Echols II
Harley Etienne
Peter Exley, FAIA
Shannon Finnegan
Michelle Millar Fisher
Mark Focht
Wayne Fournier
William L. Fox
Esther Grisham Grimm
Eric Hollinger
Davin Hong
Laura Turner Igoe
Sharon Johnston
Saman Kalantari
Sarah Kavage
Theodore Kerr
Las Nietas de Nonó
Joyce Yu-Jean Lee
Shaun Leonardo
Silvia Levenson
Zach Lieberman
Giulia Piera Livi
Steve Locke
Christopher Locke and Opalia Meade
Sharon Louden
Christina Maranci
Catherin McKinley
Shari Mendelson
Troy Michie
Vaishnavi More
Timm Muth
Jordan Nassar
Emma Nishimura
Alex Paik
Alpesh Kantilal Patel
Corey Pemberton
Heather Raquel Philips
Natali Rodrigues and Nadania Idriss
Jenny Sabin
Rupal Sanghvi
Leslie Sauer
Kirsten Scheid
Dayton Schroeter
Lola Sheppard and Mason White
Jean Shin
Geoffrey Jackson Scott
Tim Slade
Alex Smith
Brandon Specketer
Anjali Srinivasan
Alexandra Strada
Juliana Strieff
Hiromi Takizawa
Carolina Vaccaro
Jessica Vaughn
Shi-Pu Wang
Jeff Zimmer
 
Jack Wolgin Annual Visiting Artists
The Jack Wolgin Annual Visiting Artist Symposium is an endowed visiting artist program that brings one of the nation's most influential artists and thinkers to campus to work with Tyler students and present a free public lecture each year. 
Cecilia Vicuña (2020)
Nick Cave (2019)
Rick Lowe (2018)
LaToya Ruby Frazier (2017)
Judy Pfaff (2016)
Image: Tyler's 2019 Jack Wolgin Annual Visiting Artist Nick Cave meets with with a student in her studio in Tyler's facilities. Courtesy of Sophie Stasio.