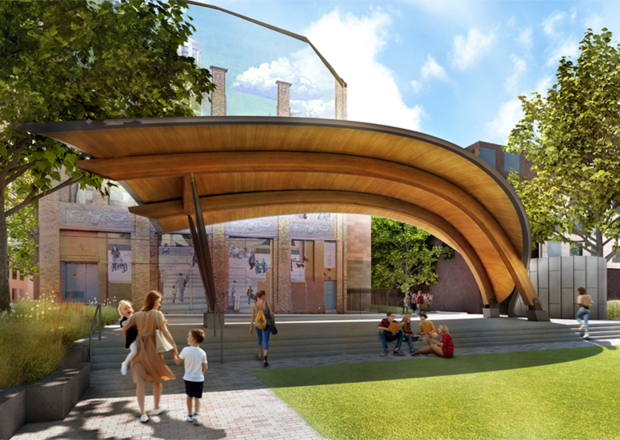 AED Presents: Sam Olshin
Join us for a lecture from Sam Olshin, Principal with Atkin Olshin Schade Architects, titled "Reimagining the Urban Environment: The Recent Work of AOS Architects."
Olshin's approach to architectural design involves "finding the balance between the history that informs the site and the people who use it." His practice includes hand-drawing and sketching designs in order to maintain the joy and authenticity of a fresh idea. He received his MArch from the University of Pennsylvania and has led several of Atkin Olshin Schade's award-winning projects with Princeton University and Lafayette College, among others.
Photo: Allentown Arts Park Pavilion, courtesy Atkin Olshin Schade Architects