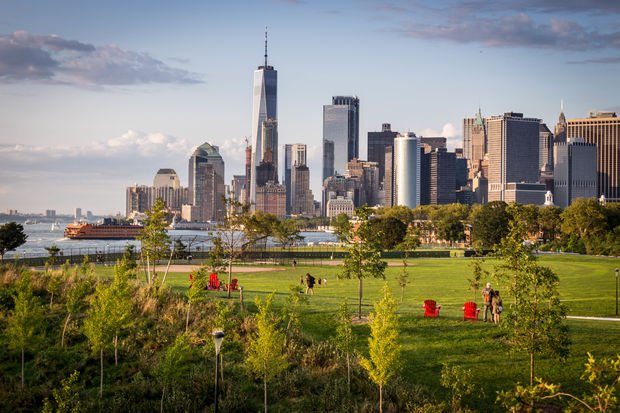 AED Presents: Will Johnson
Join us for a lecture with Landscape Architect Will Johnson, titled Landscape Architects: Design, Construction and Stewardship.
Johnson is a licensed landscape architect with over 20 years of design and construction experience in public parks, playgrounds, and rooftop gardens throughout New York City. Will currently works as the Vice President of Design + Construction for the Trust for Governors Island, where he provides technical and design support for a wide range of capital projects that facilitate and improve the overall operation and function of Governors Island. He is responsible for the advancement of the island's capital program, including the planning, design, and construction of a new water main, multiple electrical transformers and other critical infrastructure projects which will support the island's future development. Before coming to Governors Island, Will spent most of his career as a landscape architect in private practice, working for design firms such as MVVA and ABB Landscape Architects.
Photo by Bruce Monroe, provided courtesy Will Johnson