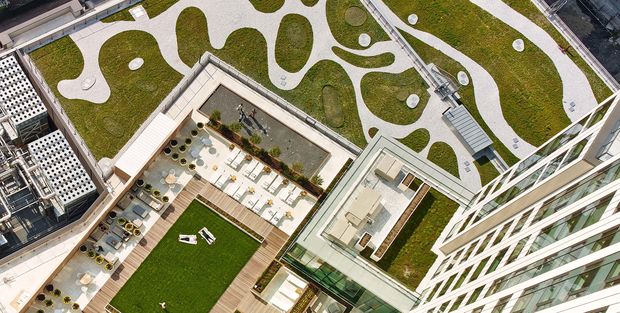 Brandon Specketer: Unpaving Paradise: Biophilic, Sustainable, Resilient Urban Regeneration
Brandon Specketer, partner at COOKFOX Architects, will discuss transformative projects that express a new vision of contemporary urbanism that is diverse, resilient, adaptable and deeply rooted in the ecological and cultural history of place.
Co-sponsored by Tyler's Architecture and Landscape Architecture programs. Partially supported through the General Activity Fund.
Image of City Tower rooftop garden terrace courtesy of COOKFOX Architects.