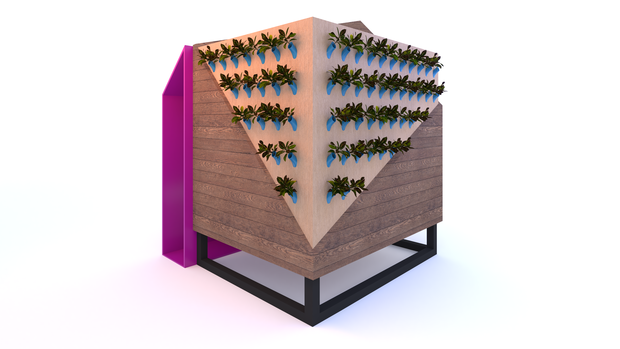 Checked In/Checked Out at Design Philadelphia
Tyler School of Art and Architecture is pleased to present Checked In/Checked Out, an occupiable built form that explores the relationship between digital/physical and natural/synthetic worlds, on view at the Cherry Street Pier as part of Design Philadelphia from October 6–17, 2021.
This project is a collaboration between Tyler's architecture, landscape architecture, horticulture and sculpture programs. It aims to re-engage people with each other and provide viewers with a heightened spatial experience through augmented reality. It was led by faculty designers Andrew John Wit, Christopher McAdams, and Benjamin Snyder.
Opening Reception
October 12, 2021
5–7:00 p.m. EST
Free and open to the public