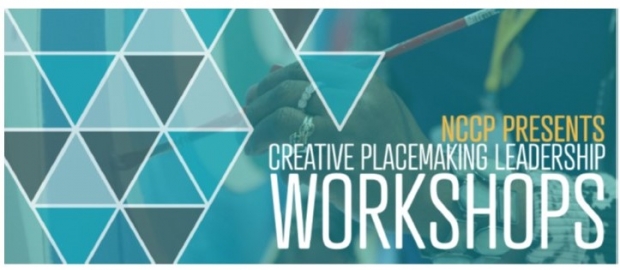 Creative Placemaking Leadership Workshops - Community Development for Artists, Designers, and Makers
NEW DATE: March 8, 1:00-4:00
The Planning and Community Development Department is hosting the National Consortium for Creative Placemaking's Creative Placemaking Leadership Workshops.  This a series of 12 workshops.  Individuals may opt to attend one, several, or all workshops.
Description: Arts are powerful vehicles for community development- from helping children succeed
in school to addressing cultural tensions in communities. This session explores the ways that arts affect people
in communities. Participants will identify key community development issues in their communities and develop
strategies to address them through arts activities. Participants will get robust data-backed talking points to help
them influence key audiences.
Presenter: Leonardo Vazquez AICP/PP
Open to the public. $40 per one event; $30 early bird available
To learn more about the workshops and to register for one, several, or the full series click here
Brought to you by:
Planning and Community Development, Tyler School of Art, Temple University
National Consortium for Creative Placemaking
Philadelphia Association of Community Development Corporations - Community Development Leadership Institute