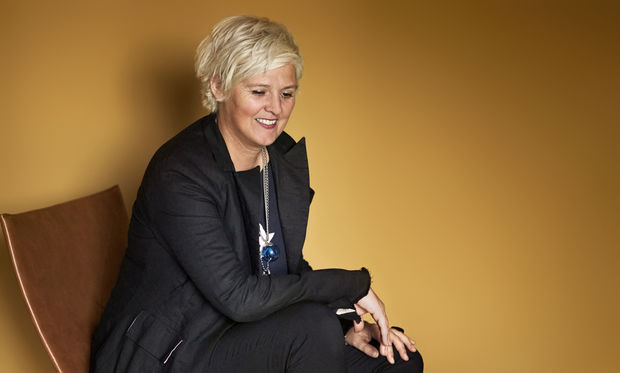 Critical Dialogue: Caroline Bergvall
Caroline Bergvall is an award-winning poet, artist and performer of French-Norwegian background, based in London. She works across languages, artforms and media. A strong exponent of interdisciplinary arts practices and the development of writing methods adapted to contemporary modes, as well as multilingual identities and histories. Her poetic work is widely featured and translated. Her performances and installations are shown and commissioned internationally by museums, festivals and galleries like Tate Modern (London), Pompidou Centre (Paris), Callicoon (NY), Khoj Art Centre (New Delhi), Fondacio Tapiès (Barcelona), Poetry Project (NY), Berlin Poetry Festival ao. Her Alisoun Sings (2019) is the final volume of a trilogy exploring medieval and contemporary languages and source materials: preceded by Meddle English (2011) and Drift (2014). Her current performance cycle explores languages in migratory contexts, of which the recent Nattsong (2021) co-commissioned with Rivers Institute for Contemporary Art (New Orleans).
This event is co-sponsored with Temple College of Liberal Arts.