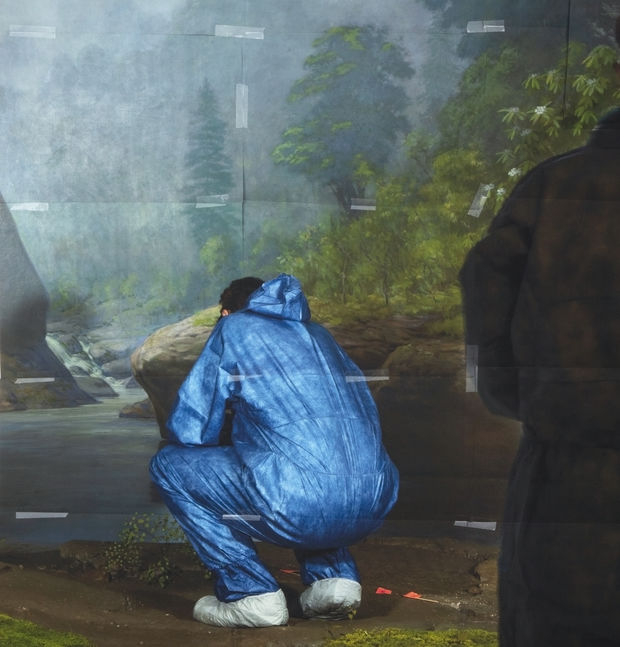 Critical Dialogue: Eileen Neff
Eileen Neff has been working with photo-based images and photo/installations since 1980. Drawing on both historic and contemporary concepts of picturing the natural and constructed world, Neff's work includes an investigation of studio practice itself as part of its generative sources. And increasingly, Neff's practice has developed in relation to the sites where she exhibits, embracing forms of display and presentation as another critical layer of consideration. 
Neff is a Resident Critic in the MFA Program at The Pennsylvania Academy of the Fine Arts. Her recent solo exhibitions include "A Prologue," Bruce Silverstein Gallery and "Traveling into View," Bridgette Mayer Gallery. In 2007 the Institute of Contemporary Art in Philadelphia exhibited a 15-year retrospective of Neff's work, which in 2009 traveled to The Royal Hibernian Academy in Dublin. Also in 2009, a 10-year retrospective of photographic work was exhibited at the Weatherspoon Museum, North Carolina. Other individual installations include the Philadelphia Museum of Art, The Rosenbach Museum and Library, the Carnegie Mellon Art Gallery, Artists Space, N.Y., and P.S. 1, N.Y. 
Neff has been the recipient of awards including a Pew Fellowship in the Arts, National Endowment for the Arts Grant, Pennsylvania Council on the Arts Fellowship, Leeway Foundation Artist Grant, and Guggenheim Fellowship. She has been awarded residencies at the MacDowell Art Colony, New Hampshire, Monte Azul Center for the Arts, Costa Rica, and La Napoule Art Foundation, La Napoule, France. From 1989 – 2002, Neff wrote reviews for Artforum International, and continues to write independently.
The Critical Dialogue Series is hosted by Tyler School of Art and Architecture at Temple University and is partially supported through Temple University's General Activity Fund.
Photo: Man in Blue Looking (Work from Work), Courtesy of the artist and Bridgette Mayer Gallery