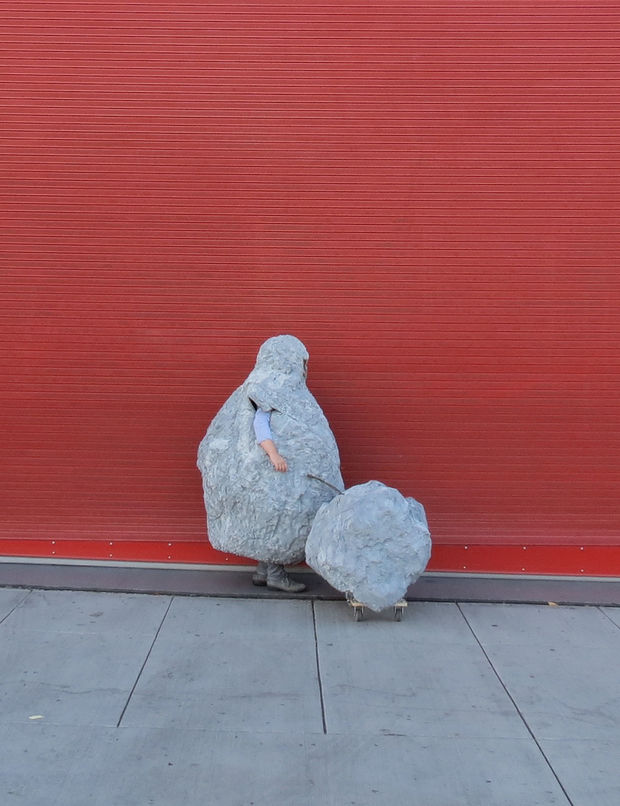 Critical Dialogue: Jess Perlitz
Jess Perlitz makes sculptures, performances, and public art. She looks at how the body exists in the landscape, public spaces, and social structures, disrupting established expectations and directing attention to incongruous experiences and the potential for connection alike. Born in Toronto, Canada, she is a graduate of Bard College, received an MFA from Tyler School of Art, and clown training from the Manitoulin Center for Creation and Performance.
Currently based in Portland, Oregon where she is Associate Professor and Head of Sculpture at Lewis & Clark College, Perlitz was recently the co-director for Portland's Monuments & Memorials Project. She is the recipient of several awards, notably from the American Academy of Arts and Letters, the Oregon Arts Commission Joan Shipley Award, and a Joan Mitchell MFA award. In 2019, she was named a Hallie Ford Fellow. Her project, Chorus, is currently installed at Eastern State Penitentiary in Philadelphia, PA as part of the museum's ongoing artists installation series. 
Photo: Jess Perlitz, Rock Moving Rocks, 2016. Courtesy of the artist.