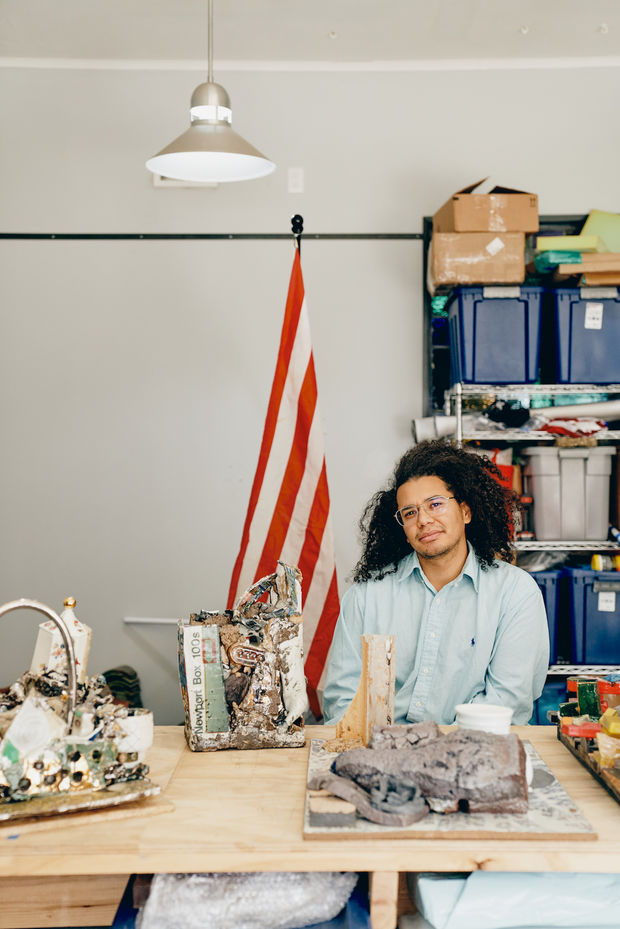 Critical Dialogue: Kahlil Robert Irving
Tyler's Critical Dialogue Series welcomes Kahlil Robert Irving, a clay-based multimedia artist whose recent show at MoMA was described as "a present-day Pompeii buried under an explosion of too much information." Irving attended the Sam Fox School of Design and Visual Art at Washington University in St. Louis and the Kansas City Art Institute. In addition to MoMA, his work has been exhibited at the Nerman Museum of Contemporary Art, the Arizona State University Art Museum, and the Rhode Island School of Design Museum, among others. 
This event is co-presented Temple Contemporary and Tyler Painting. 
The Critical Dialogue Series is hosted by Tyler School of Art and Architecture at Temple University and is partially supported through the Temple University General Activity Fund. 
Image courtesy of the artist, photo: Attilio D'Agostino