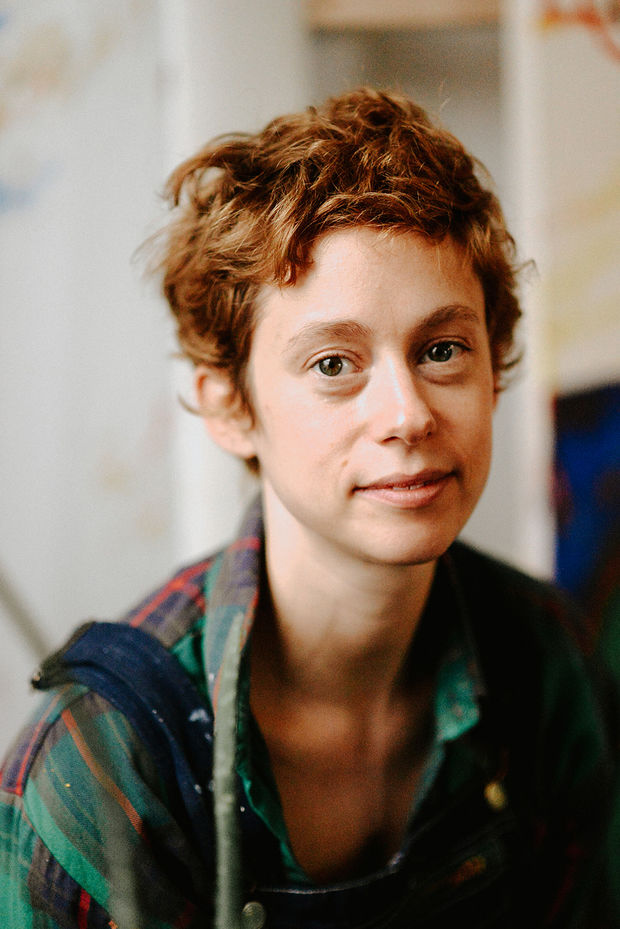 Critical Dialogue: Sarah Faux, the Margo Margolis Visiting Artist in Painting
Join us for a lecture from Brooklyn-based painter Sarah Faux, a Margo Margolis Visiting Artist in Painting. With a style that creatively and abstractly explores traditional figure-drawing techniques, Faux's brightly colored palettes invite the viewer to reconsider the way they perceive the human body. She has held solo exhibitions at M+B in Los Angeles, Capsule Shanghai, and Stems Gallery in Brussels as well as participated in group shows at Thomas Erben Gallery in New York, Fredericks & Freiser in New York, and How Art Museum in Shanghai. Faux's paintings have been reviewed in Culture Magazine, Surface, Modern Painters, Hyperallergic, i-D Vice, Artsy, and more. She has been an Artist-in-Residence at Yaddo, The Lower East Side Printshop, and the Ox-Bow School of Art, among others. Faux holds an MFA in Painting from Yale University and a joint BA/BFA from Brown University and the Rhode Island School of Design.
The Margo Margolis Visiting Artist initiative brings an emerging painter to Tyler's campus during the spring semester for public lectures, studio, visits, and workshops. Funded by an anonymous donor and presented in conjunction with the Critical Dialogues Series, Faux will return in March and April to work with the Painting Department's MFA and BFA candidates.
Photo: by Sarah Faux by Lea Black