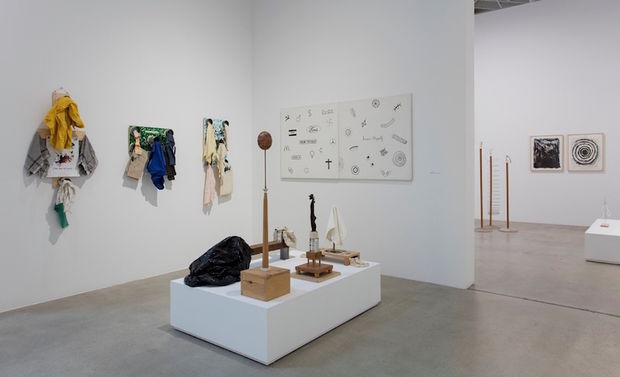 Critical Dialogue Series: B.Wurtz
1973, Bill Wurtz—better known as B. Wurtz—made a text drawing titled Three Important Things, which simply read: "sleeping, eating, keeping warm." Since then, the vast majority of Wurtz's works reference at least one of those three essential activities. Wurtz is best known for standing and hanging sculptures from discarded common objects, like food wrappers, shoelaces, plastic bags, and locks. He says that the unremarkable quality of these materials is what attracts him, once saying: "Looking at the Universe begins with really seeing the everyday things right in front of one's nose." Critic Roberta Smith agreed, calling him "a master of the unassuming, if not completely disguised, artwork." 
 
B. Wurtz was born in 1948 in Pasadena, California, and lives and works in New York. In 2015 he was the subject of a retrospective exhibition at BALTIC Centre for Contemporary Art, Gateshead, United Kingdom. In 2016 the exhibition traveled to La Casa Encendida, Madrid. He has had additional solo exhibitions at Kunstverein Freiburg; White Flag Projects, St. Louis; and Gallery 400, University of Illinois at Chicago. His work has been included in group exhibitions at MoMA PS1, New York; Museum of Contemporary Art, Chicago; and Musée d'Art Contemporain de Lyon. Currently Wurtz has a survey of his work at the ICA Los Angeles titled, "This Has No Name".