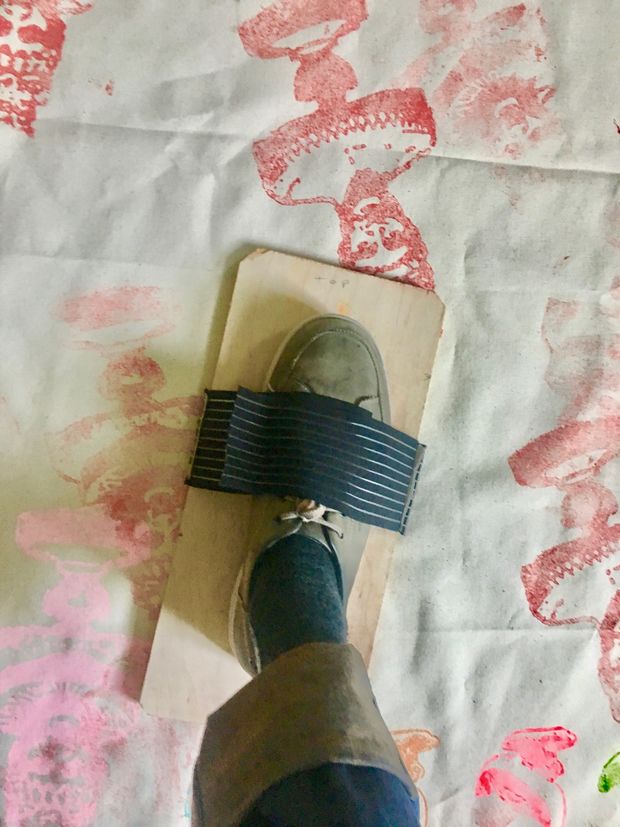 Friday Remix at the Philadelphia Museum of Art: Featuring Amze Emmons
Friday Remix is a program at the Philadelphia Museum of Art that features local artists presenting experimental, improvisational and participatory performances. On Friday, October 11 at 6:30 p.m., Associate Professor and Program Head of Printmaking, Amze Emmons will be doing communal DIY art project with signature footwear that visitors can use to stamp large banners that will be hung that night in the musuem.
Learn more about Friday Remix here.