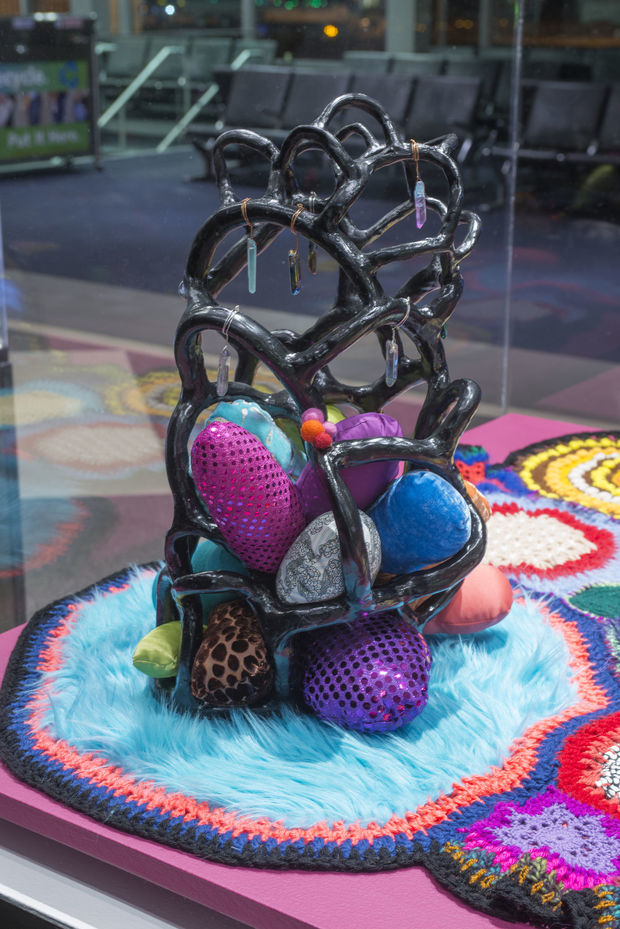 Laurie Wagman Visiting Artist and Artist-in-Residence Series
Angela McQuillan (BFA '10) is a Philadelphia-based artist and curator working at the intersection of art and science, drawing from her ten years working as a research scientist.
Join us as McQuillan discusses BioArt—a practice where artists use biological materials and life processes as a medium. In addition, McQuillan will share personal experiences curating BioArt exhibitions at the Esther Klein Gallery in Philadelphia, as well as her work as Director of the University City BioArt Residency Program, which she founded in 2017 in collaboration with the biotechnology company Integral Molecular.
Supported by the Laurie Wagman Fund in Glass Art at the Tyler School of Art and Architecture.