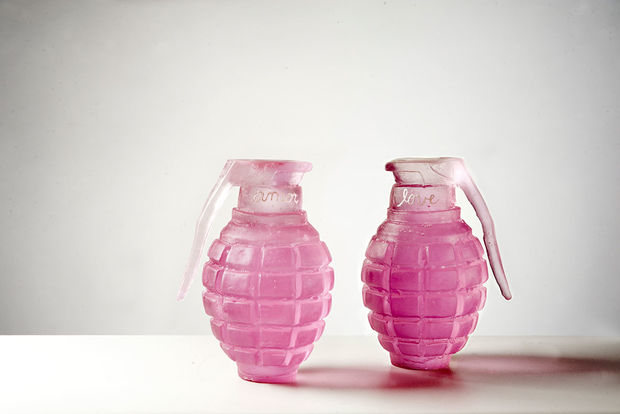 Laurie Wagman Visiting Artist and Artist-in-Residence series: Silvia Levenson
Originally from Buenos Aires, Argentina, Silvia Levenson immigrated to Italy in 1981, during the "disappearances" of the Dirty War. She explores daily interpersonal relationships through installations and objects that state firmly what is usually felt or whispered. Her work is centralized on this unspeakable space, which is oftentimes so small, located between what we can see and what we feel, and uses glass to reveal those things that are normally hidden.
Supported by the Laurie Wagman Fund in Glass Art at the Tyler School of Art and Architecture.
Image: "13lb of love," (2017) by Silvia Levenson. Kiln formed glass. Photo by Marco Del Comune Photographer.