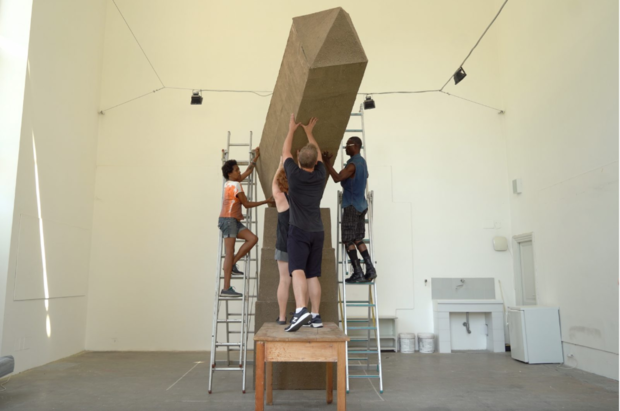 Opening Celebration for "Karyn Olivier: Everything That's Alive Moves" at ICA
Opening on January 24, 2020, the Institute of Contemporary Art at the University of Pennsylvania (ICA) is pleased to present a solo exhibition of large-scale sculptures by Philadelphia-based artist and Associate Professor and head of Tyler's Sculpture Program. Karyn Olivier: Everything That's Alive Moves offers the rare opportunity to examine the recent trajectories of Olivier's investigation into scale, public memory, and their relation to issues of inclusivity and acceptance. The exhibition builds on several public projects and commissions created by the artist in recent years and continues to revise, rework, and expand on key works.
Join us for the opening celebration of one of one of Tyler's dynamic leaders in public art and in the exploration of contemporary social issues on Friday, January 24, 6:30–9 p.m. For more information on the opening, please click here.
To learn more about the exhibition, please visit the ICA's website.
Image: Karyn Olivier, Moving the Obelisk, 2019–2020. Work in progress. Courtesy of the artist.