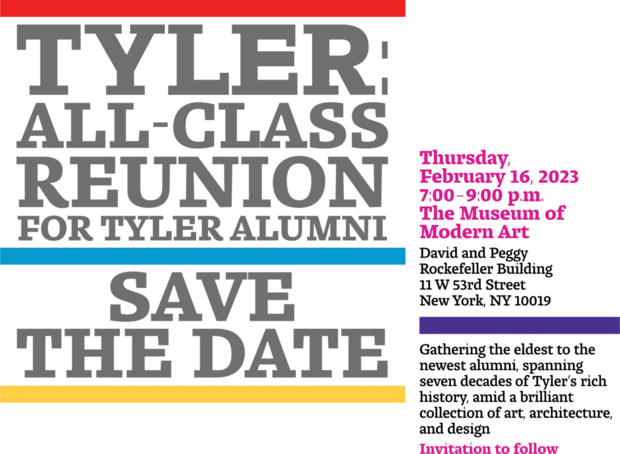 Tyler All-Class Reunion
The More, the Merrier!
Join fellow alumni, retired faculty, and friends for this very special reunion, which will bring together artists, educators, designers, architects, historians, community planners, landscape architects, horticulturalists, and more! Celebrate the breadth and depth of accomplishment and expertise that have emerged from the Tyler School of Art and Architecture since its beginnings in the 1930s. Reconnect with old classmates and make new acquaintances while you enjoy one of the world's great museums.
 
Reserve Your Spot!