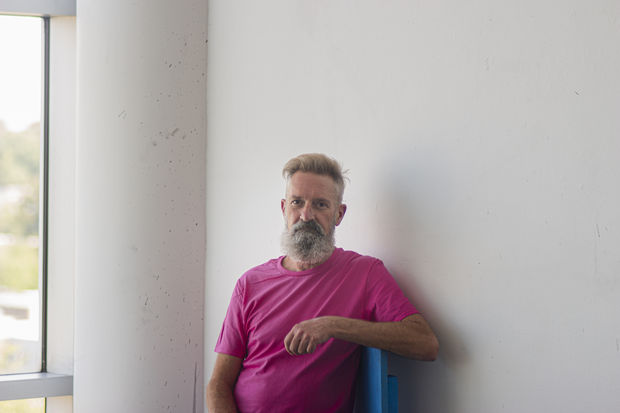 Visiting Alumni Lecture: Virgil Marti (MFA '90)
Longtime Philadelphia resident and alumni Virgil Marti (MFA '90) is a multimedia visual artist who uses hybrid objects to create installations informed by art-historical and pop-cultural references. His practice is wide-ranging and engages textiles, printmaking, photography, glass and metal to create large-scale installations and sculptural works.
Marti has received the Art Matters Fellowship, the Pew Fellowship in the Arts, the Pennsylvania Council on the Arts Fellowship, the Louis Comfort Tiffany Foundation Award, and the Joan Mitchell Foundation Award. His illustrious career includes exhibitions at The Andy Warhol Museum, the Fabric Workshop and Museum, The Frances Young Tang Teaching Museum, the Hirshhorn Museum and Sculpture Garden, the Institute of Contemporary Art, Boston, and many other institutions.
Photo: Alliana Myers